It's official – new Marvel Animated Minimates have hit Walgreens! More heroes and villains from the Marvel's Spider-Man, Marvel's Avengers and Marvel's Guardians of the Galaxy are now available as 2-inch Minimates mini-figures, in exclusive designs only available at Walgreens stores! Series 10 features four two-packs from across the Marvel animated universe, including: – From Marvel's Avengers: Secret Wars, Crimson Widow with Dracula, and Dr. Strange with Ghost Rider
– From Marvel's Spider-Man, Venom with Hammerhead. This is the first Hammerhead Minimate ever made!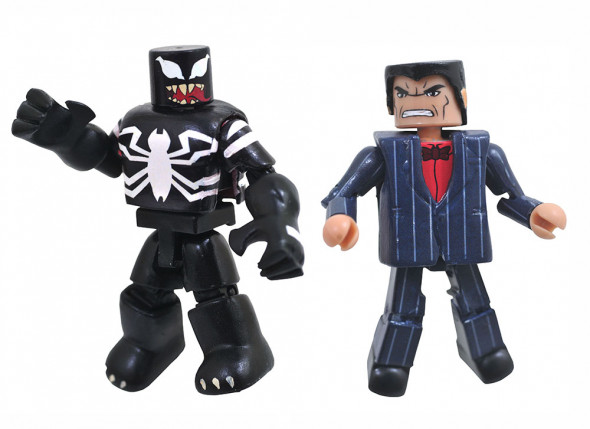 Series 11 is hitting simultaneously, with four all-new two-packs. The assortment includes: – From Marvel's Spider-Man, Superior Spider-Man with Peter Parker, and Spider-Girl with Doctor Octopus;
Find your nearest store at Walgreens.com!