​In Stores Now: Destro, Deadpool, Miles Morales and Rhino!
Posted by DSTZach on Dec 29th 2021
It's the last week of 2021, but Diamond Select Toys still has a few tricks up its sleeve! Four new items have shipped to comic shops, just in time to ring in the new year. A diorama from G.I. Joe and statues and busts from the Marvel Universe are all in stores now, so find one at comicshoplocator.com or order online at diamondselecttoys.com!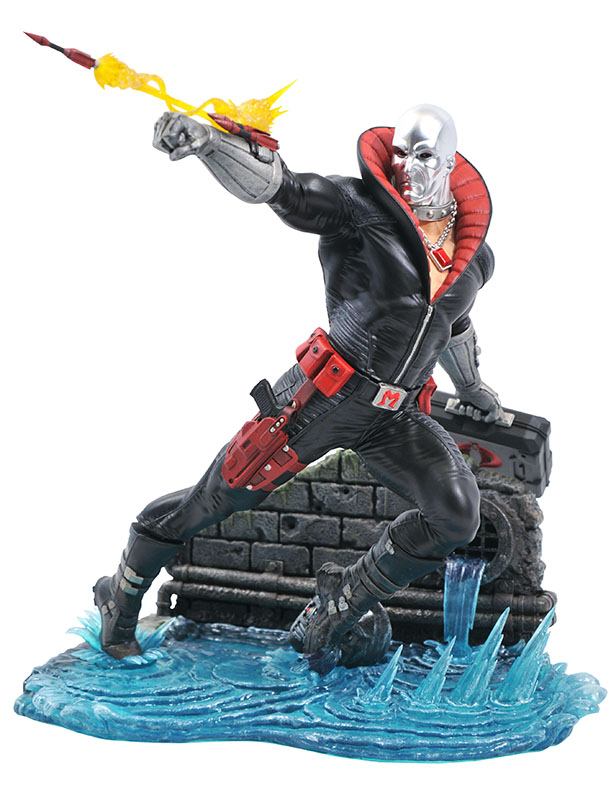 G.I. Joe Gallery Destro PVC Diorama
A Diamond Select Toys release! Cobraaaaaa! The forces of good take on the forces of evil in the new Gallery Diorama line based on G.I. Joe: A Real American Hero! Arms dealer Destro kicks off the line in style, firing a wrist missile as he makes his getaway in an underground river. Measuring approximately 10 inches tall, this sculpture is made of high-quality PVC and features detailed sculpting and paint applications. It comes packaged in a full-color window box. Designed by Mark Wong and Tony Simione, and sculpted by Jorge Santos Souza! (Item #MAR212003, SRP: $49.99)
Marvel Deadpool 1/7 Scale Mini-Bust
A Diamond Select Toys release! Deadpool has been cut in half before, but this time it's for art's sake! This 6-inch, approximately 1/7 scale bust depicts the Merc with a Mouth from the waist up, wielding a pair of katanas and featuring detailed sculpting and paint applications. Limited to 3,000 pieces, it comes packaged in a full-color box with a certificate of authenticity. Designed by Nelson Asencio, sculpted by Juan Pitluk! (Item #FEB211931, SRP: $69.99)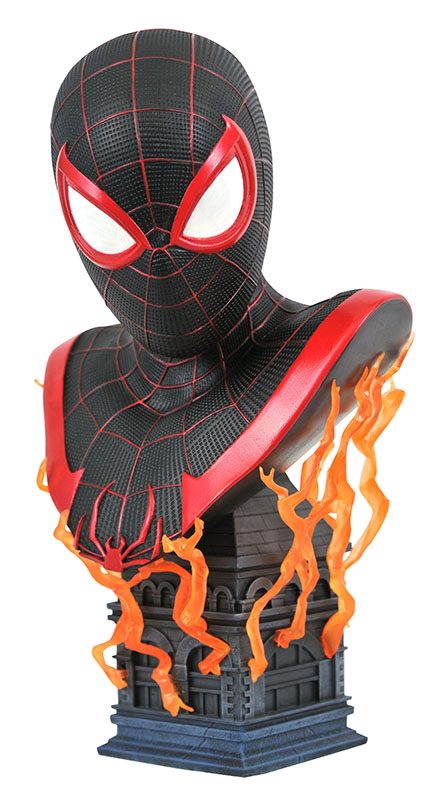 Legends in 3D Marvel Miles Morales ½ Scale Resin Bust
A Diamond Select Toys release! Whether you call him Spider-Man, Spy-D or plain old Miles, Miles Morales is the star of the newest Marvel video game, and now he's a Legend in 3D! This approximately 10-inch, scale resin bust is based on his appearance in the video game, and features detailed sculpting and paint applications. Limited to only 1,000 pieces, it comes packaged in a full-color box with a certificate of authenticity. Designed by Joe Allard, sculpted by Rocco Tartamella! (Item #FEB211935, SRP: $175.00)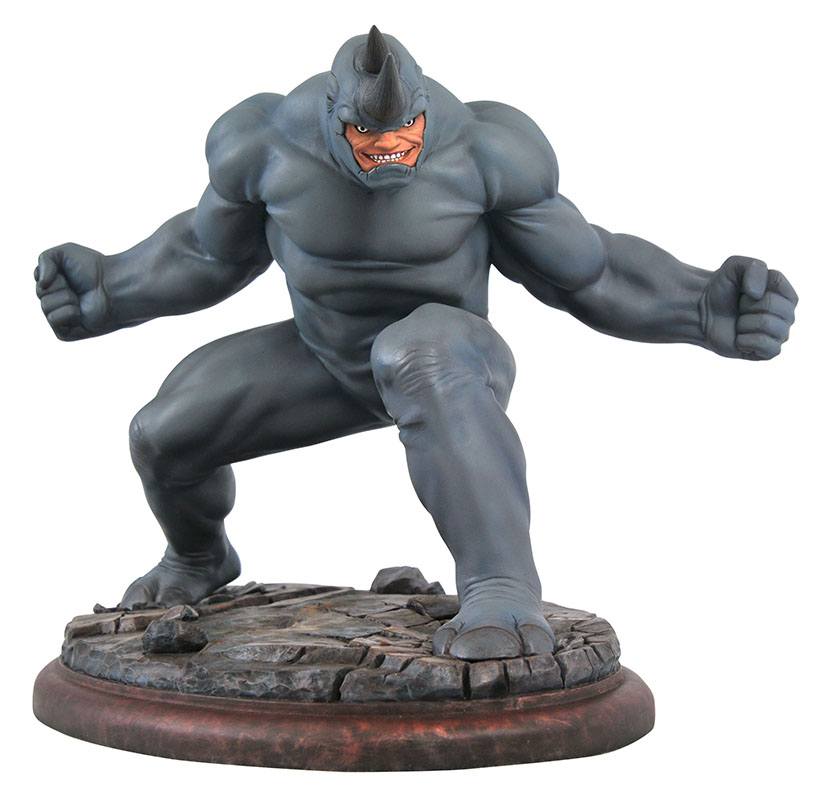 Marvel Premier Collection Rhino 1/7 Scale Statue
A Diamond Select Toys release! Nothing can stop the Rhino! The Spider-Man foe takes center stage in the Premier Collection as an all-new statue, showing the horned villain with his head lowered, ready to charge. Standing approximately 9 inches tall, this statue features detailed sculpting and paint applications, and is limited to only 3,000 pieces; it comes packaged in a full-color box with a certificate of authenticity. Designed by Caesar and hand-sculpted by Clayburn Moore! (Item #JAN211965, SRP: $250.00)