​New in Stores: Rebels, Benders and Surfers!
Posted by DSTZach on Jun 15th 2021
It's nearly Wednesday, and that means it's nearly New Toy Day! Check out what's coming to comic shops this week, including items from Star Wars, Godzilla, Marvel Comics and Avatar: The Last Airbender, and reserve yours at your local store! Find one at comicshoplocator.com!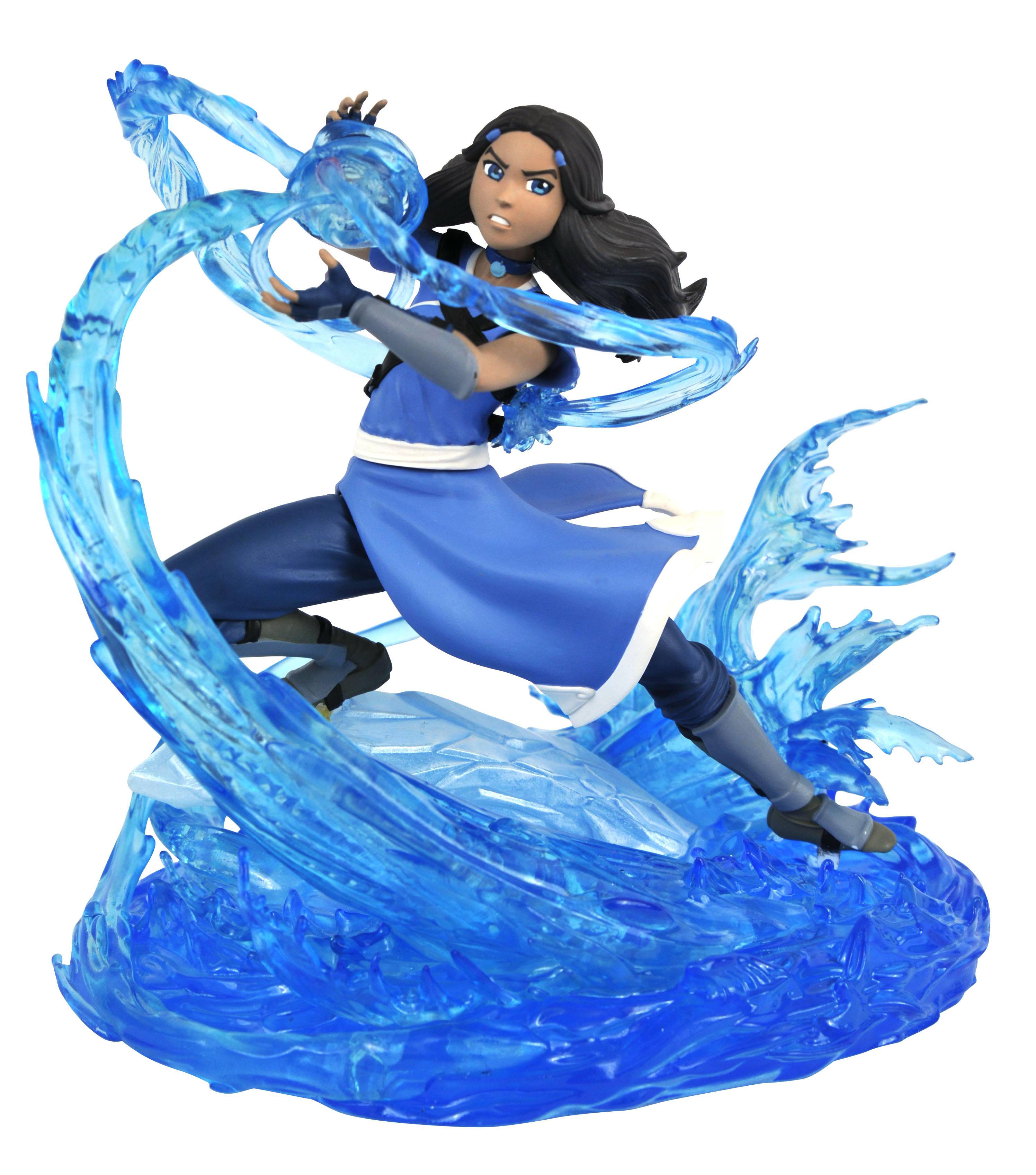 Avatar The Last Airbender Gallery Katara PVC Diorama
A Diamond Select Toys release! Avatar: The Last Airbender is finding a new generation of fans on Netflix, and the Gallery Diorama line is targeting a new generation of collectors! This approximately 9-inch tall diorama of Katara depicts her wielding her waterbending powers as she stands in the middle of a mini-tsunami. Made of high-quality PVC, this diorama features detailed sculpting and paint applications, and features translucent water effects that catch the light. Packaged in a full-color window box. Designed by Uriel Caton, sculpted by Salvador Gomes! (SRP: $49.99, Item #DEC202071)
Godzilla Gallery King Ghidorah 1991 PVC Diorama
A Diamond Select Toys release! From the distant future, a new line of Gallery PVC Dioramas rises! Starring Godzilla, his allies and his enemies, each diorama features exacting sculptural and paint detail. The second offering features King Ghidorah in his 1991 appearance, from Godzilla vs. King Ghidorah, and measures approximately 10 inches tall. Connect it with Godzilla to form a larger diorama! Designed by Joe Allard, sculpted by Jorge Santos Souza. (SRP: $89.99, Item #DEC202072)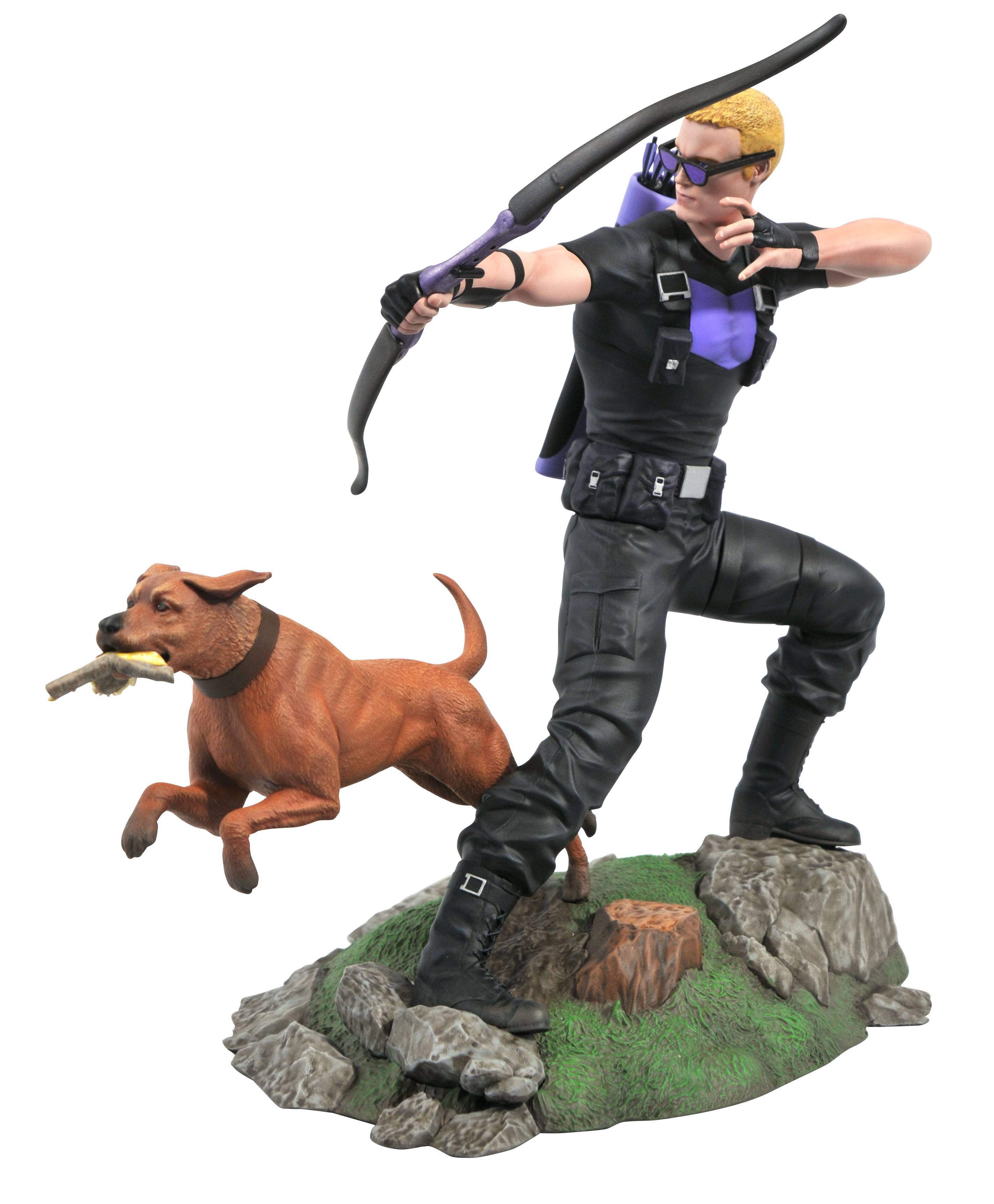 Marvel Comic Gallery Hawkeye PVC Diorama
A Diamond Select Toys release! A man's best friend is his dog, and a dog's best friend is pizza! Hawkeye and his sidekick Pizza Dog spring into action in this all-new Gallery Diorama, inspired by modern Marvel Comics. Cast in high-quality PVC, this approximately 9-inch sculpture features detailed sculpting and paint applications and comes packaged in a full-color window box. Designed by Caesar, sculpted by Mat Brouillard. (SRP: $49.99, Item #OCT201998)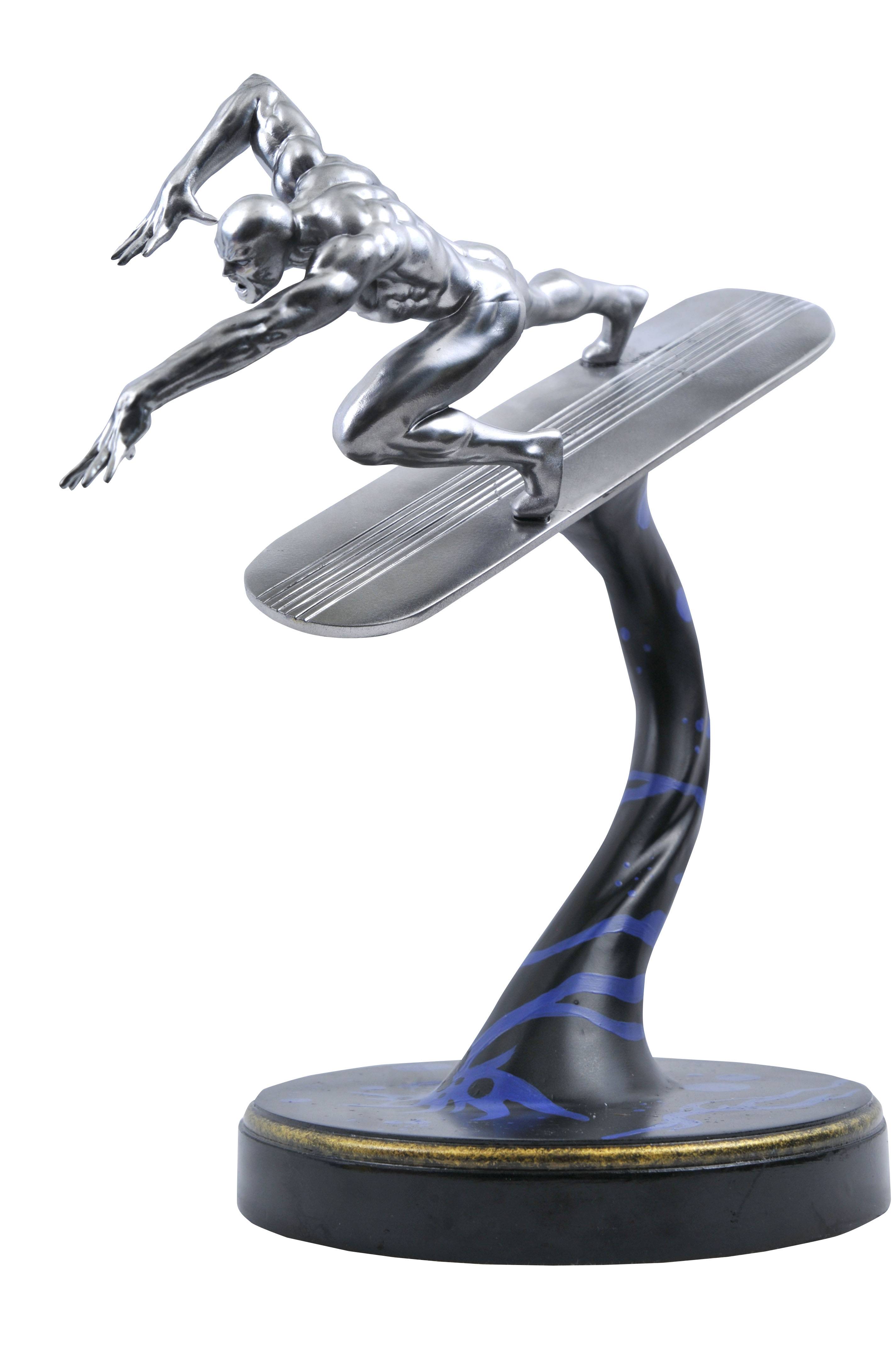 Marvel Comic Premier Collection Silver Surfer Resin Statue
A Diamond Select Toys release! Watch out Thor, the Surfer is coming! Swooping down to the surface at incredible speed, the Silver Surfer rides his shimmering surfboard in this dynamic statue. Hand-sculpted by Clayburn Moore based on a classic Marvel Comics cover, this statue pairs well with the Premier Collection Thor statue, and stands approximately 12 inches tall. It is limited to 3,000 pieces and comes packaged in a full-color box with a certificate of authenticity. SRP: $175.00, Item #SEP201922)
Star Wars Rebels Sabine Wren 1/6 Scale Mini-Bust
A Gentle Giant Ltd. Release! The Ghost's resident Mandalorian and the inspirational tagger of Star Wars: Rebels, Sabine Wren is the next animated character to join Gentle Giant Ltd.'s 1/6 scale bust line! Sculpted in a realistic style, with detailed sculpting and paint applications, it includes helmeted and unhelmeted heads, as well as four interchangeable arms. Limited to only 3,000 pieces, it comes packaged with a certificate of authenticity in a full-color box. Designed by Barry Bradfield, sculpted by Gentle Giant Ltd. (SRP: $120.00, Item #JUL201908)