Ship Dates Update!
Posted by DSTZach on Nov 29th 2021
Looking to find out when an upcoming item will hit stores? Look no further!
This schedule represents our best estimated in-store schedule for comic shops and specialty stores; they may change as production warrants. We'll post revised schedules on a regular basis in an effort to bring customers the most up-to-date information possible. The Item Number is the product code in Previews (NOT a release date); give it to your local retailer so they can order it from Diamond Comic Distributors. Find your nearest retailer at comicshoplocator.com or order online here!
*Due to the impact of COVID-19, one of our major shipping ports has suspended all operations in the Western area of the Yantian International Container Terminal until further notice. While the Eastern area of the shipping port remains operational, in order to prevent the spread, they are not operating at full capacity. In addition, the delays at the Long Beach Shipping port continue. With these restrictions in place, all scheduled shipments 2021 will therefore be delayed.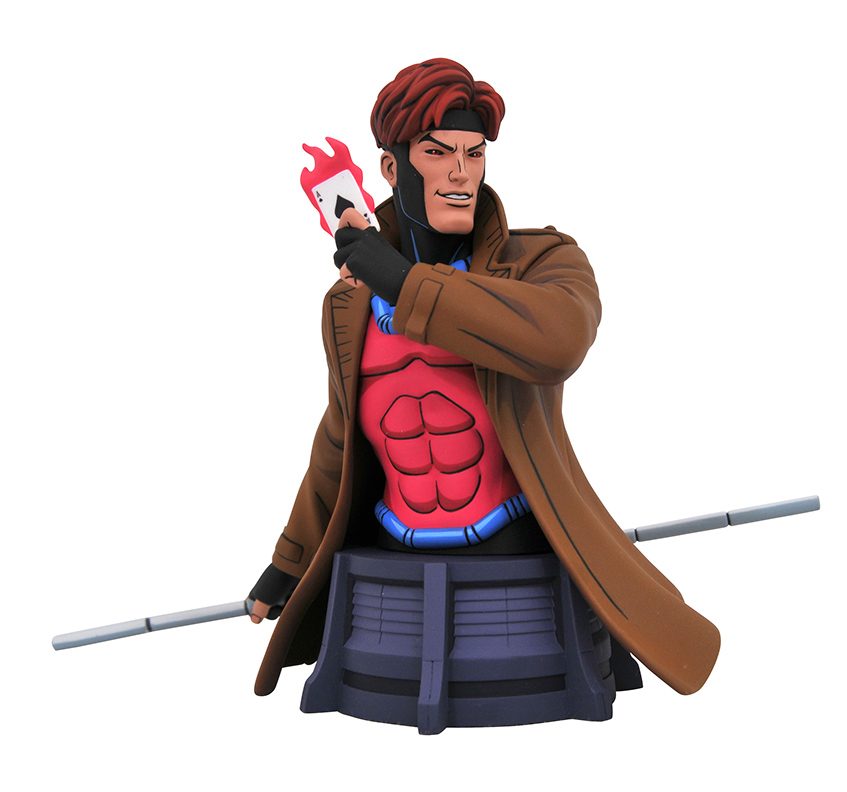 In Stores Now
Marvel Animated X-Men Gambit 1/7 Scale Bust (JAN211966, SRP: $59.99)
Marvel Comic Gallery Dark Phoenix PVC Diorama (Item #MAR212008, SRP: $49.99)
Marvel Comic Gallery Firestar PVC Diorama (Item # DEC202075, SRP: $49.99)
Marvel Comic Minimates Series 81 Dark Phoenix Asst. (SRP: $9.99/ea.)
Marvel Comic Premier Collection Lizard Statue (Item #FEB211933, SRP: $200.00)
Marvel Zombie Doctor Doom 1/6 Scale Resin Mini-Bust (Item #FEB218600, SRP: $120.00)
Marvel Select Scarlet Witch TV Action Figure (Item #APR212357, SRP: $29.99)
Star Wars Legends in 3D TIE Pilot 1/2 Scale Bust(Item #MAR212002, SRP: $175.00)
San Diego 2021 Marvel Comic Camouflage Miles Morales 1/6 Scale Mini-Bust (Item #FEB218592, SRP: $99.99)
San Diego 2021 Star Wars The Return of the Jedi 40th Anniversary Boba Fett Jumbo Action Figure (SRP: $80)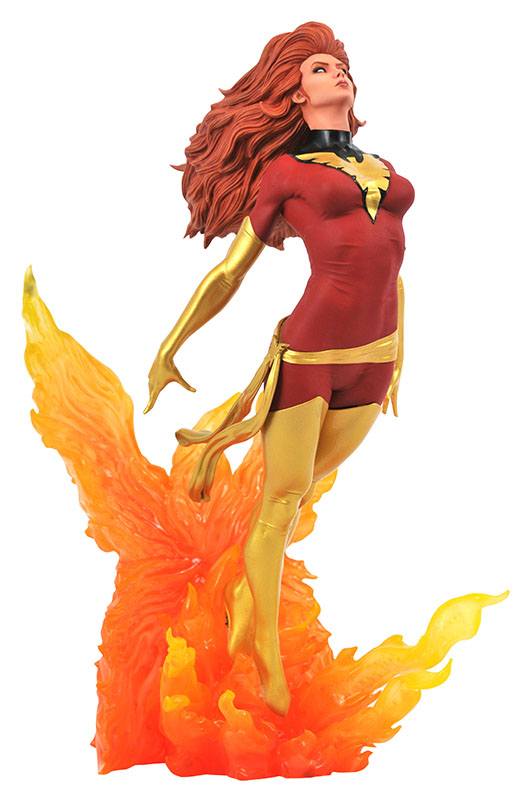 In Stores December 1, 2021
G.I. Joe ARAH Gallery Destro PVC Diorama (Item #MAR212003, SRP: $49.99)
San Diego 2021 Marvel Minimates Avengers Movie Commemorative Gift Set (Item #DEC208635, SRP: $39.99)
San Diego 2021 Star Wars The Mandalorian (Hologram) Legends in 3D 1/2 Scale Bust (Item #FEB218438, SRP: $200.00)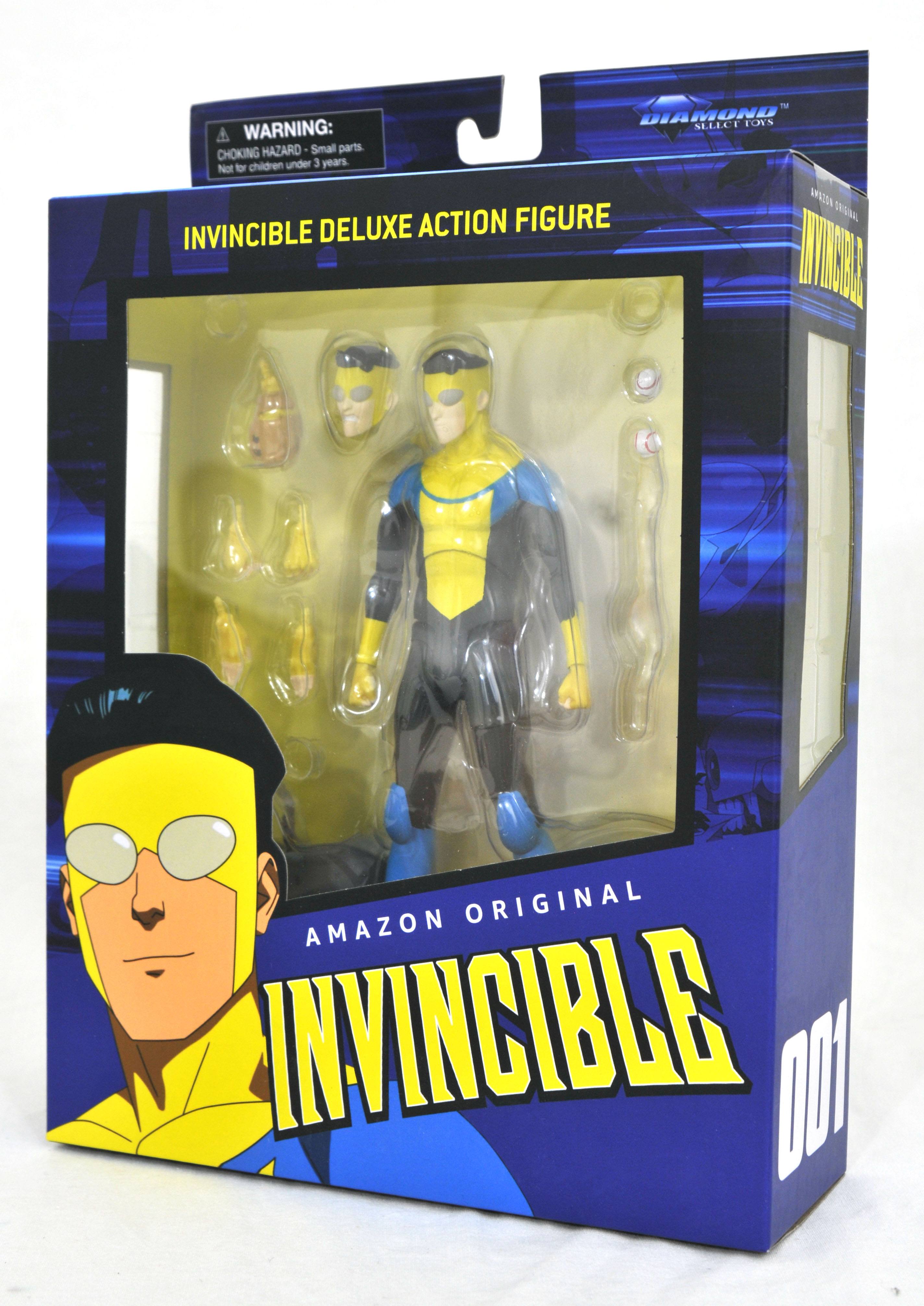 In Stores December 15, 2021
Buffy the Vampire Slayer Gallery Angel PVC Diorama (JAN211963, SRP: $49.99)
G.I. Joe ARAH Gallery Profit Director Destro PVC Diorama (Item #FEB218598, SRP: $49.99)
Invincible Animation Deluxe Action Figures Asst. (JAN211962, SRP: $24.99/ea.)
Legends in 3D Marvel GamerVerse Miles Morales 1/2 Scale Bust (Item #FEB211935, $175.00)
Marvel Comic Deadpool Bust (Item #FEB211931, SRP: $69.99)
Marvel Comic Premier Collection Rhino Statue (JAN211965, SRP: $250.00)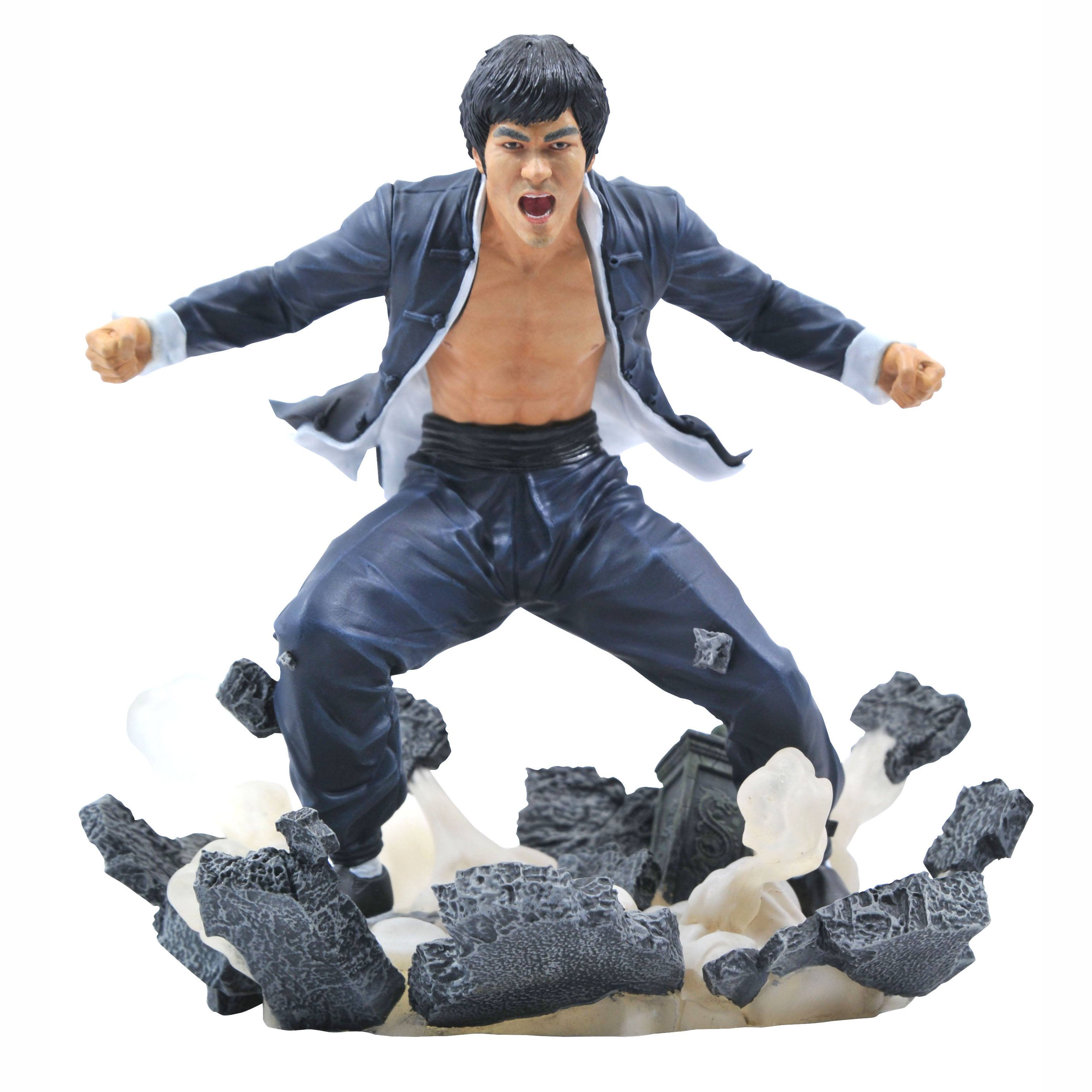 In Stores Winter 2021-22
Bruce Lee Gallery Earth PVC Diorama (Item #MAR212004, SRP: $49.99)
Godzilla Gallery Godzilla 1993 Deluxe PVC Diorama (Item #JAN211971, SRP: $89.99)
Invader Zim Series 1 Deluxe Action Figure Asst (Item #FEB211927, SRP: $24.99/ea.)
Iron Giant Select Battle Mode Action Figure (Item #APR212366, SRP: $29.99)
Marvel Animated Style Gamora Statue (Item #FEB211932, SRP: $49.99)
Marvel Comic Gallery Star-Lord PVC Diorama (Item #FEB202411, SRP: $49.99)
Marvel Gallery Wolverine PVC Diorama (Item #FEB211934, SRP: $49.99)
Mortal Kombat Gallery Scorpion Deluxe PVC Diorama (Item #SEP201918, SRP: $74.99)
Nightmare Before Christmas Jobs of Jack Skellington Action Figure Box Set (Item #FEB209113, SRP: $75.00)
San Diego 2021 Marvel Animated Style Doctor Doom (White Tunic) Statue (SRP: $50.00)
San Diego 2021 Nightmare Before Christmas Deluxe Action Figure Box Set (Item #FEB218597, SRP: $120.00)
San Diego 2021 Nightmare Before Christmas Minimates Commemorative Gift Set(Item #DEC208636, SRP: $39.99)
San Diego 2021 Star Wars Darth Maul Concept 1/6 Scale Bust (SRP: $120)
Star Wars: Clone Wars™ Ahsoka Tano 1/7 Scale Bust (Item #NOV201953, SRP: $59.99)
Star Wars Mandalorian Mandalorian & Child Milestones 1/6 Scale Statue (JAN211968, SRP: $350.00)
Star Wars Milestones A New Hope Princess Leia 1/6 Scale Statue (Item #FEB211936, SRP: $200.00)
Star Wars: Clone Wars Deluxe Commander Rex 1/6 Scale Mini-Bust (Item #FEB211937, SRP: $120.00)
Tron Electronic Arcade-Style Action Figures Box Set (Item #MAR208005, SRP: $120.00)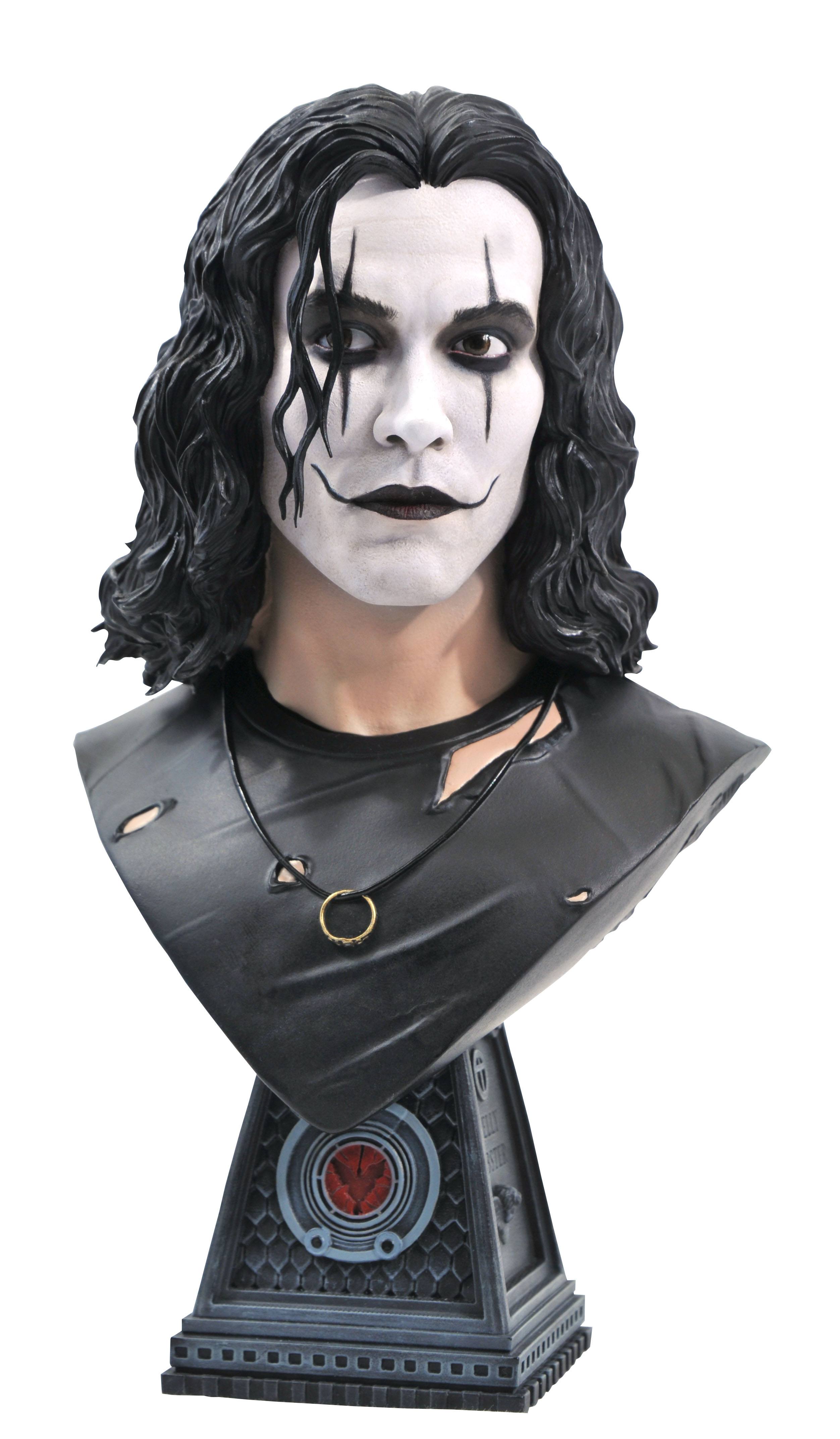 In Stores Winter 2021-22
Legends in 3D Movie The Crow Eric Draven ½ Scale Bust (Item #MAR212005, SRP: $175.00
Lord of the Rings Deluxe Action Figures Series 3 Asst. (Item #APR212365, SRP: $29.99/ea.)
Marvel Animated Style Apocalypse Statue (Item #APR212359, SRP: $59.99)
Marvel Animated X-Men Sabretooth 1/7 Scale Mini-Bust (Item #MAR212007, SRP: $89.99)
Marvel Comic Premier Collection Black Widow Resin Statue (Item #MAR212009, SRP: $175.00)
Marvel Comic Premier Collection Thing Resin Statue (Item #APR212360, SRP: $175.00)
Marvel Comic Gallery VS Vision PVC Diorama (Item #APR212358, SRP: $49.99)
Star Wars Clone Wars Bo Katan Premier Collection 1/7 Scale Statue (Item #MAR212001, SRP: $175.00)
Star Wars: A New Hope Darth Vader 1/6 Scale Mini-Bust (Item #MAR212000, SRP: $120.00)
Star Wars Return of the Jedi Boba Fett Milestones 1/6 Scale Statue (Item #APR212362, SRP: $250.00)
Star Wars Rebels Darth Maul 1/7 Scale Mini-Bust(Item #APR212363, SRP: $59.99)
Star Wars Rise of Skywalker Emperor Palpatine 1/6 Scale Mini-Bust (Item #APR212364, SRP: $120.00)
The Crow Movie Gallery Rooftop PVC Diorama (Item #APR212361, SRP: $49.99)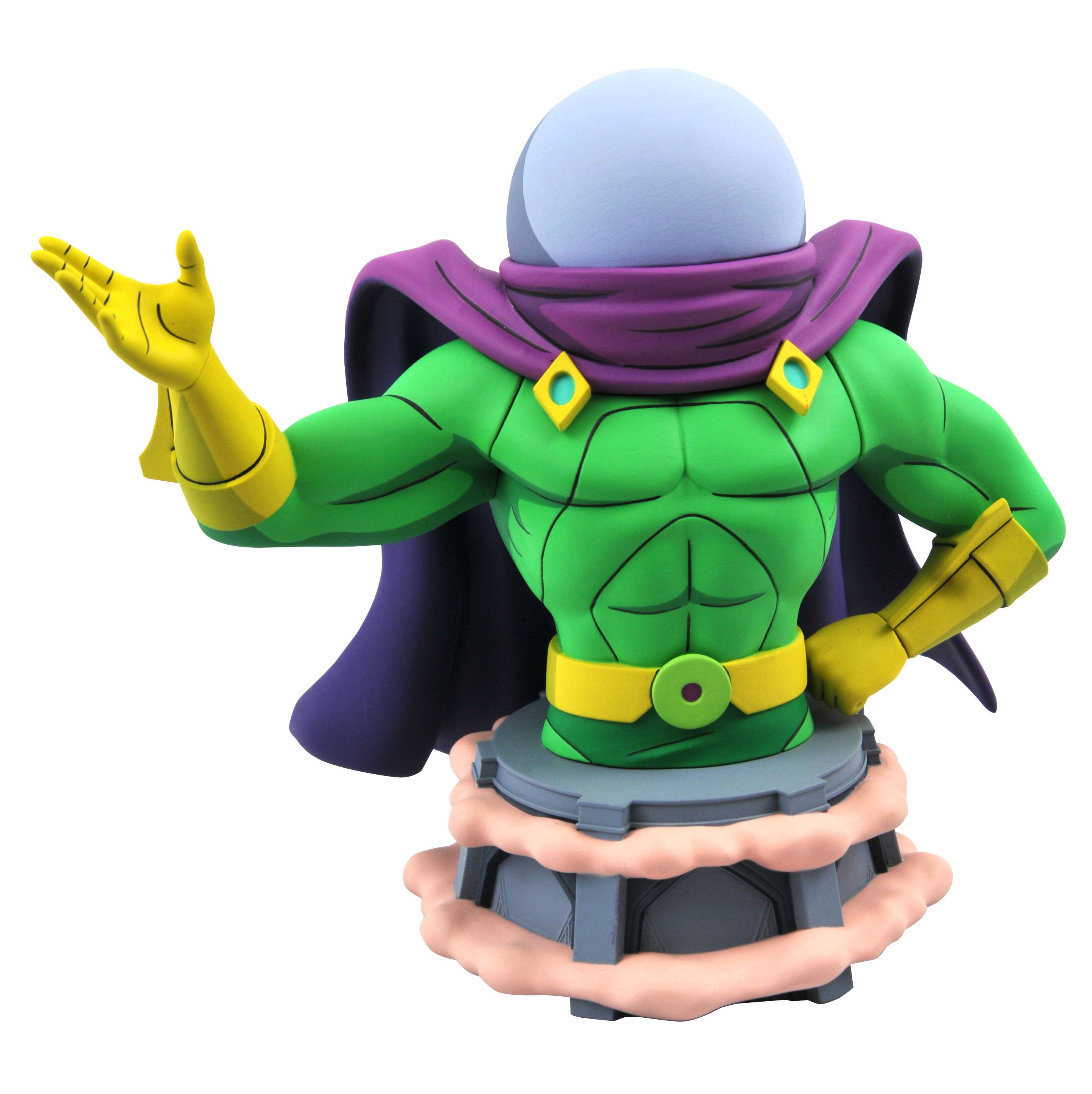 In Stores Spring 2022
Legends in 3D G.I Joe Storm Shadow ½ Scale Bust(SRP: $200.00)
Lord of the Rings Deluxe Action Figures Series 4 Asst. (SRP: $29.99 ea.)
Marvel Animated Mysterio 1/7 Scale Resin Mini-Bust (SRP: $59.99)
Marvel Animated Style Nightcrawler Statue (SRP: $49.99)
Marvel Gamerverse Gallery Spider-Man Miles Morales PVC Diorama (SRP: $49.99)
Marvel Comic Captain America 1/7 Scale Resin Mini-Bust (SRP: $69.99)
Marvel Comic Gallery Iron Man Mark XV PVC Diorama (SRP: $49.99)
Marvel Comic Gallery Wasp PVC Diorama (SRP: $49.99)
Marvel Comic Premier Collection Bullseye Resin Statue (SRP: $175.00)
Marvel Comic Premier Collection Colossus Resin Statue (SRP: $350.00)
Marvel Comic Venom 1/6 Scale Mini-Bust (SRP: $120.00)
Marvel Select Immortal Hulk Action Figure (SRP: $29.99)
Marvel Select Watcher Action Figure(SRP: $29.99)
Sonic the Hedgehog Movie Gallery PVC Diorama (SRP: $49.99)
Star Wars A New Hope Stormtrooper Milestones 1/6 Scale Statue (SRP: $250.00)
Star Wars Clone Wars Wrecker 1/7Scale Mini-Bust (SRP: $99.99)
Star Wars Clone Wars Wrecker (Web Exclusive) 1/7 Scale Mini-Bust (SRP: $99.99)
Star Wars Darth Vader Concept Jumbo Action Figure (SRP: $80.00)
Star Wars Empire Strikes Back Boba Fett Legends in 3D ½ Scale Mini-Bust (SRP: $200.00)
Star Wars Revenge of the Sith Obi-Wan Kenobi Milestones 1/6 Scale Statue(SRP: $250.00)
Star Wars Rebels Kanan Jarrus 1/6 Scale Mini-Bust (SRP: $120.00)
Star Wars The Mandalorian Death Trooper 1/6 Scale Mini-Bust (SRP: $120.00)
In Stores Summer 2022
Avatar TLA Deluxe AF Series 5 Asst. (SRP: $24.99/ea.)
Cobra Kai Deluxe Action Figures Series 1 Asst. (SRP: $24.99/ea.)
Cobra Kai PX Johnny Lawrence Eagle Fang Action Figure (SRP: $24.99)
GI Joe Gallery Snake Eyes PVC Diorama (SRP: $49.99)
Godzilla Vinimates Vinyl Figure 2-Packs (SRP: $19.99/ea.)
John Wick Gallery Cassian PVC Diorama (SRP: $49.99)
Legends in 3D G.I. Joe Destro 1/2 Scale Bust(SRP: $175.00)
Legends in 3D Green Goblin 1/2 Scale Bust (SRP: $175.00)
Legends in 3D Green Hornet Kato 1/2 Scale Bust (SRP: $175.00)
Legends in 3D TV MMPR Red Ranger 1/2 Scale Bust (SRP: $175.00)
Lord of the Rings Gollum Deluxe Action Figure (SRP: $39.99)
Marvel Animated Doctor Octopus 1/7 Scale Mini-Bust (SRP: $69.99)
Marvel Animated Style Mighty Thor Statue (SRP: $49.99)
Marvel Animated Style Scarlet Witch Statue (SRP: $49.99)
Marvel Animated X-Men Storm 1/7 Scale Mini-Bust (SRP: $69.99)
Marvel Comic Gallery Classic Thor PVC Diorama (SRP: $49.99)
Marvel Comic Gallery Nova PVC Diorama (SRP: $49.99)
Marvel Comic Gallery Skrull PVC Diorama (SRP: $49.99)
Marvel Comic Gallery VS Spider-Man (Lamppost) PVC Diorama (SRP: $49.99)
Marvel Comic Premier Collection Bishop Resin Statue (SRP: $250.00)
Marvel Comic Premier Collection Cyclops Resin Statue (SRP: $175.00)
Marvel Comic Premier Collection Human Torch 1/7 Scale Statue (SRP: $199.99)
Marvel Select Venom Action Figure (re-release, SRP: $29.99)
Muppets Sam the Eagle and Rizzo the Rat Deluxe Action Figure Set (SRP: $29.99)
Power Rangers Minimates Series 1 Box Set (SRP: $24.99)
Star Wars A New Hope Ben Kenobi Milestones 1/6 Scale Statue (SRP: $250.00)
Star Wars A New Hope Blue Snaggletooth 1/6 Scale bust (SRP: $120.00)
Star Wars A New Hope Blue Snaggletooth 1/6 Scale bust (holiday edition, SRP: $120.00)
Star Wars A New Hope Luke Skywalker (Pilot) Legend in 3D 1/2 Scale Bust (SRP: $175.00)
Star Wars Attack of the Clones Padme Amidala Premier Collection 1/7 Scale Statue (SRP: $199.99)
Star Wars Clone Wars Bo-Katan 1/7 Scale Mini-Bust (SRP: $99.99)
Star Wars Clone Wars Rex Premier Collection 1/7 Scale Statue (SRP: $175.00)
Star Wars Concept Luke Skywalker Jumbo Figure (SRP: $80.00)
Star Wars ESB Lando Calrissian Milestones 1/6 Scale Statue (SRP: $250.00)
Star Wars Mandalorian S2 Ahsoka Tano Premier Collection 1/7 Scale Statue (SRP: $175.00)
Star Wars Mandalorian S2 Bo Katan 1/6 Scale Mini-Bust (SRP: $120.00)
Star Wars Rebels Darth Vader DLX 1/7 Scale Bust (SRP: $120.00)
Star Wars Rebels Darth Vader DLX 1/7 Scale Bust (web exclusive, $120.00)
Star Wars Return of the Jedi Luke Skywalker Milestones 1/6 Scale Statue (SRP: $250.00)
Star Wars Return of the Jedi Yoda Legends in 3D 1/2 Scale Bust (SRP: $150.00)
Star Wars Revenge of the Sith Count Dooku 1/6 Scale Mini-Bust (SRP: $120.00)
Star Wars The Force Awakens First Order Trooper Legends in 3D 1/2 Scale Bust (SRP: $175.00)
Star Wars The Mandalorian (Beskar) Jumbo Action Figure (SRP: $80.00)
Star Wars The Mandalorian Ahsoka Tano 1/6 Scale Mini-Bust (SRP: $120.00)
Star Wars The Mandalorian with Child Premier Collection 1/7 Scale Statue (SRP: $200.00)
The Crow Movie Premier Collection Resin Statue (SRP: $175.00)
Transformers Minimates Series 2 Box Set (SRP: $29.99)