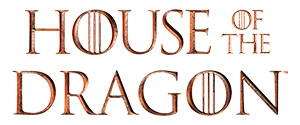 The reign of the House of Targaryen begins in Diamond Select Toys' collectible line! Based on George R.R. Martin's "Fire & Blood", House of the Dragon is set 200 years before the events of Game of Thrones and tells the story of House Targaryen.
Diamond Select Toys House of Dragon collectibles are coming soon! Want to know when the first pre-order drops?
Sign up for the House of the Dragon SMS and/or Email list!
There are no products listed under this category.