DST Celebrates 20 Years of Minimates!
Posted by DSTJessie on Sep 30th 2022
Featuring 14 points of articulation, the Minimates Mini Figures Line is celebrating their 20th Anniversary! Get reduced shipping when you bundle any in-stock item with a pack of Minimates now until October 10th!
APPLY THE CODE MM20TH ATCHECKOUT!
Originally designed by Ary Asylum in 2002, the Minimates line has expanded from Marvel, Alien, Disney, and Teenage Mutant Ninja Turtles to G.I. Joe, Transformers, Power Rangers, and more over the last 20 years, making it one of the longest running toy lines. Offered as two pack assortments in Walmarts and Walgreen, the Minimates Line has since evolved into 4 and 6 piece box sets like the Fantastic Four Minimates Box Set and the G.I. Joe (Series 1) Box Set. Plus, special exclusive VHS-style packaging has been released in the past couple years
With years worth of collectible mini-figures out there, Diamond Select Toys is celebrating the best of them all with a Minimates Photography Contest! We're rewarding fans who submit the most creative photo of a Diamond Select Toys or custom made Minimate(s) from their collection. Starting October 3rd, the photo contest will run for the length of two weeks, with a deadline for submissions on October 17th, 2022.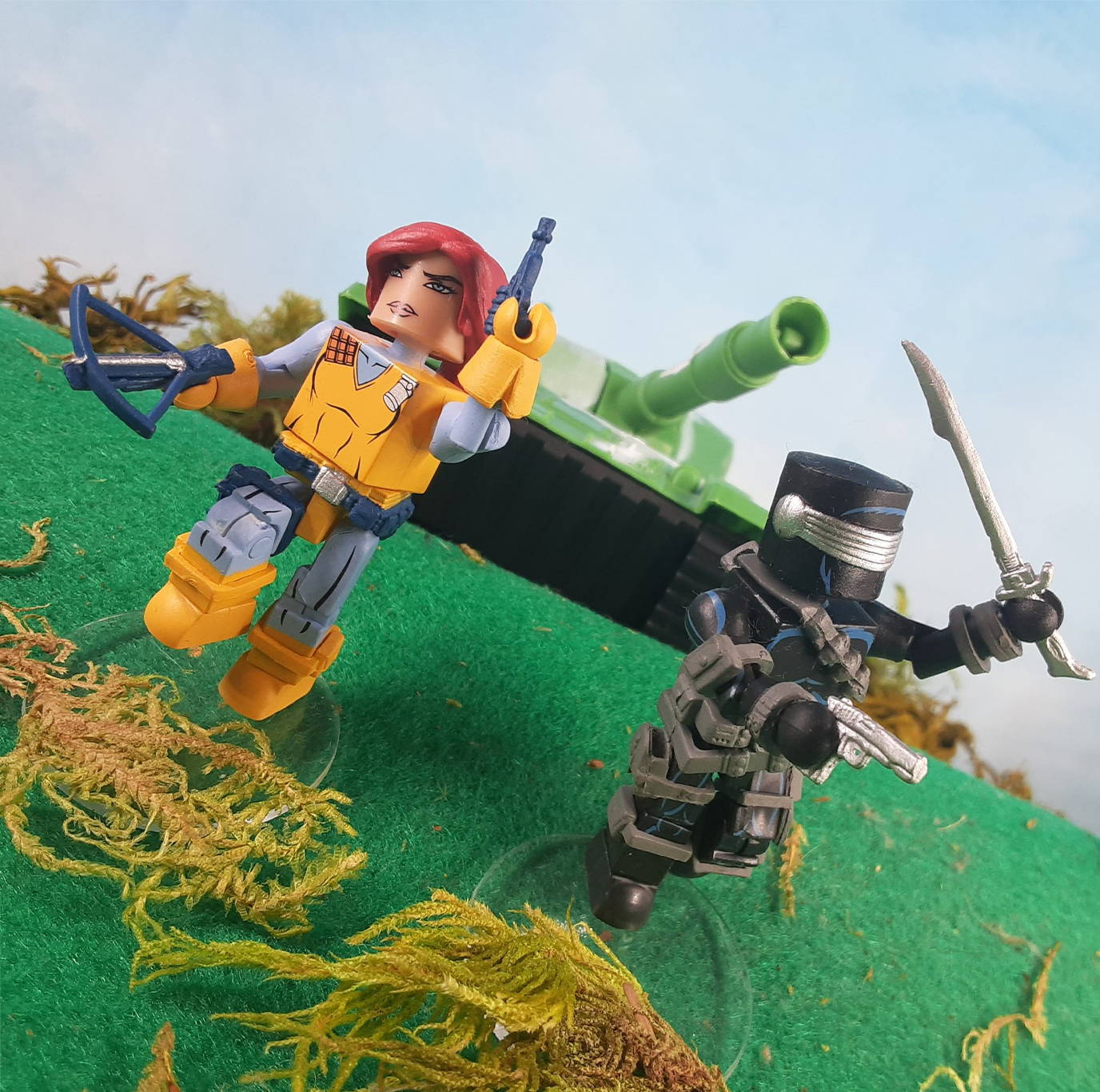 HOW WILL THE JUDGING WORK?
We'll view every photo that gets submitted by the deadline. We encourage anyone with a camera - whether it be a phone or a professional camera - to participate! While we are looking for quality photos, we also will consider a photo with exceptional creativity over camera quality! In other words, photos of minimates in a display cases will not be considered. We'll be looking at realism, creativity & imagination, and the use of photoshop. While some light re-touching will be accepted, heavy use of photoshop to manipulate the image will be disqualified.
Follow us on Facebook, Twitter, and Instagram to find out more information - including what incredible prizes will be available for each category! Or subscribe to our newsletter to be alerted when admissions open!