​In Stores This Week: Marvel, G.I. Joe and Star Wars!
Posted by DSTZach on Nov 22nd 2022
The holidays are starting early! DST is delivering a sackful of goodies to comic shops this Wednesday, including items from G.I. Joe, Marvel and Star Wars! Minimates, Select figures, busts, statues, Jumbo figures… it's the best of all worlds! Read on for details, then find a store near you at comicshoplocator.com or order online at diamondselecttoys.com and gentlegiantltd.com!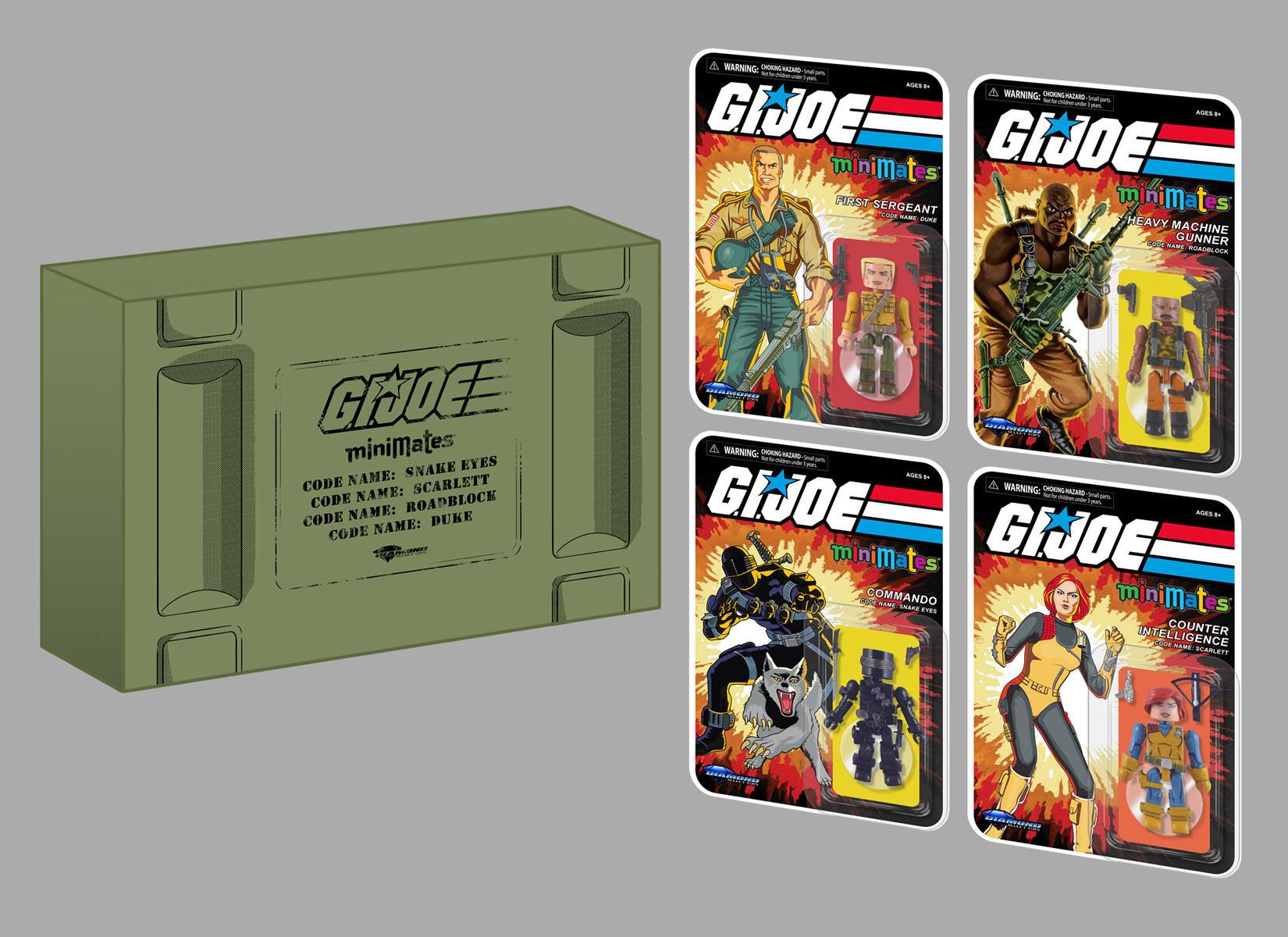 G.I. Joe Minimates Series 1 Carded Box Set
A Diamond Select Toys release! Yo, Joe! The first series of G.I. Joe Minimates features some of the Joe team's most popular characters in some seriously stylin' packaging! Snake Eyes, Scarlett, Duke and Roadblock each come packaged on a full-color blister card, styled after the vintage cardbacks of old, and all four cards come packaged in a footlocker box. Each 2-inch Minimates figure is fully interchangeable and features 14 points of articulation. Designed by Barry Bradfield! SRP: $39.99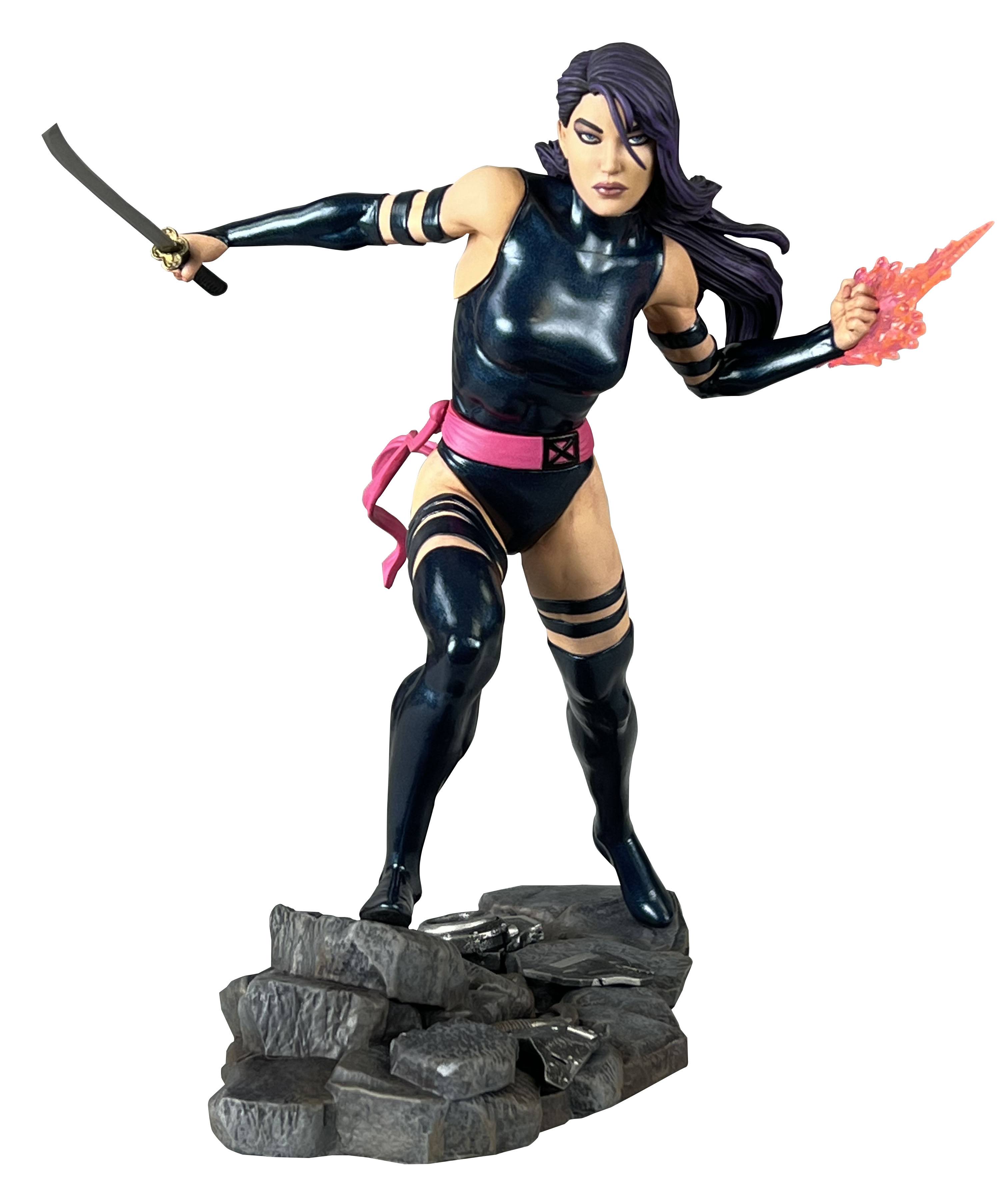 Marvel Comic Gallery Psylocke PVC Diorama
A Diamond Select Toys release! The X-Men's sultry ninja member joins the team as the newest Marvel Gallery Diorama! Made out of high-quality PVC, this approximately 10-inch sculpture features detailed sculpting and paint applications, and comes packaged in a full-color window box. Designed by Caesar, sculpted by Alejandro Pereira Ezcurra! SRP: $49.99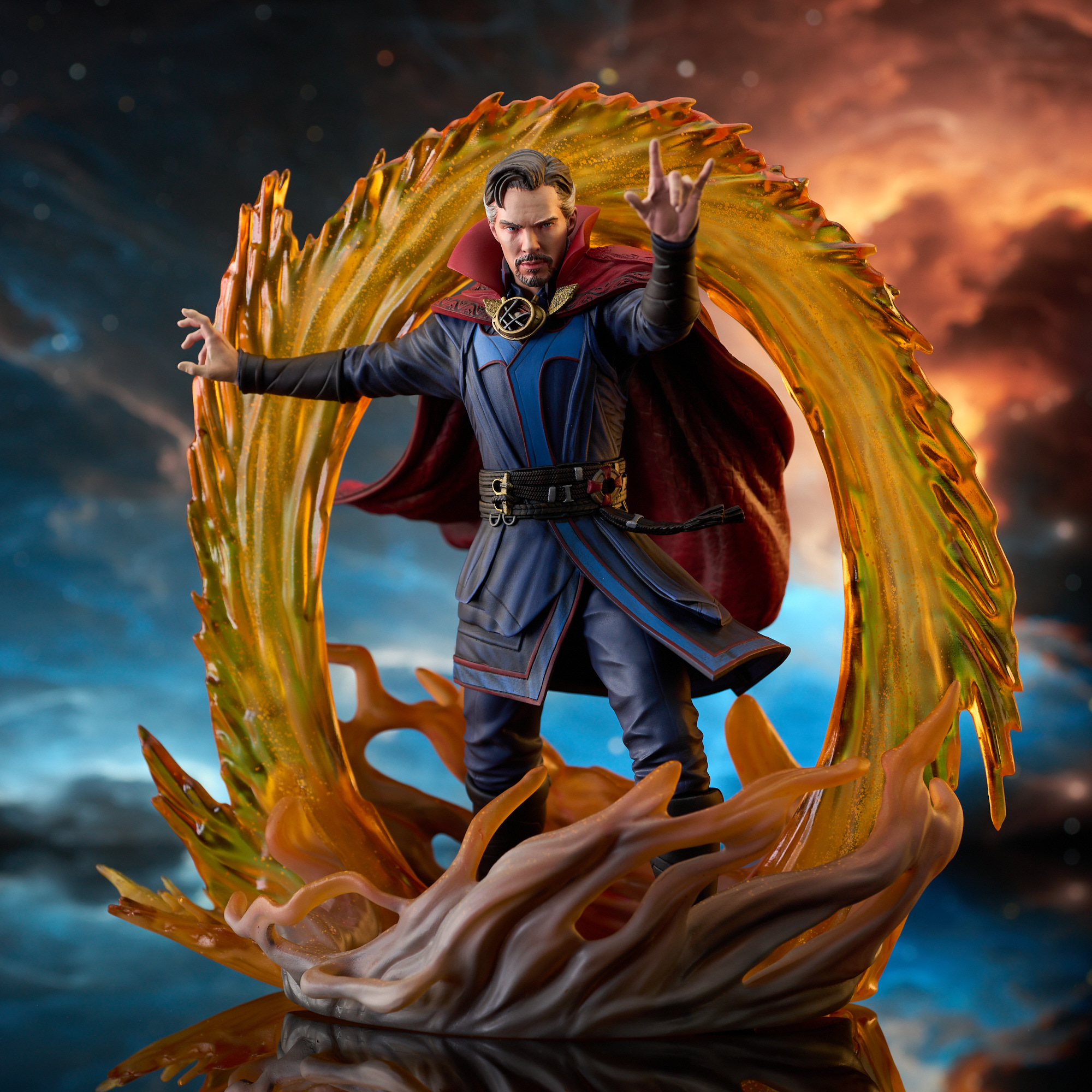 Marvel Movie Gallery Dr Strange 2 Dr Strange PVC Diorama
A Diamond Select Toys release! Prepare to enter the Multiverse! Doctor Stephen Strange steps through a mystical portal in this all-new Gallery Diorama, inspired by the next entry in the Marvel Cinematic Universe! With orange energy whirling around him, cape flapping in the wind, the Sorcerer Supreme stands approximately 10 inches tall and features detailed sculpting and paint applications. It comes packaged in a full-color window box. Sculpted by Gentle Giant Studios! SRP: $49.99
Marvel Select Beta Ray Bill Collector's Action Figure
A Diamond Select Toys release! It's an all-new Marvel Select action figure and it's a big one! Beta Ray Bill has arrived, with his hammer Stormbreaker! Standing approximately 10" inches tall with crest, Bill wears his outfit from his 2021 mini-series, and includes his hammer and a spinning version of the same hammer. Featuring 16 points of articulation and detailed paint applications, it comes packaged in display-ready Select figure packaging. Designed by Yuri Timg, sculpted by Gentle Giant Studios! SRP: $29.99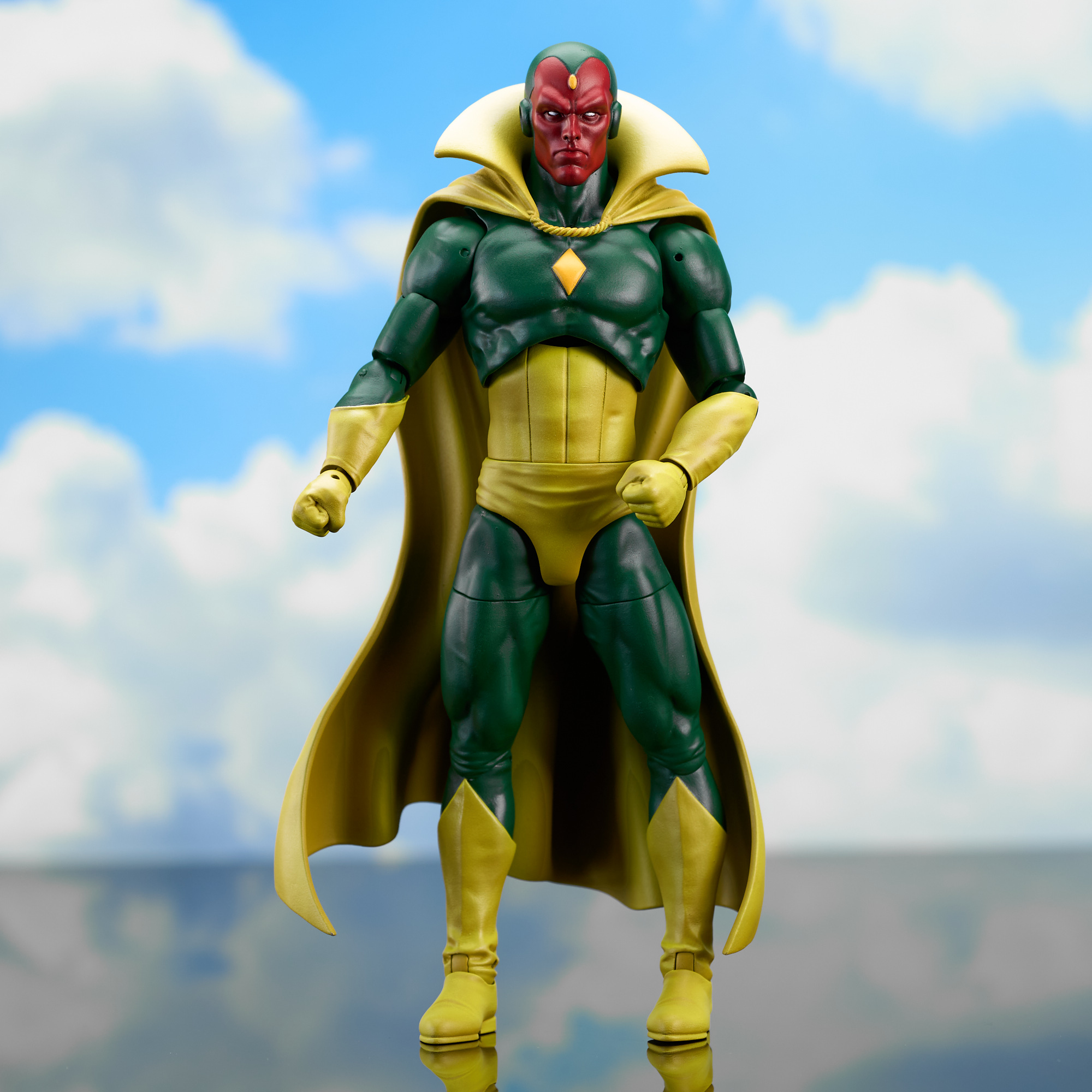 Marvel Select Vision Collector's Action Figure
A Diamond Select Toys release! Behold... The Vision! Debuting in 1968, the synthezoid Avenger known as the Vision has since become one of the team's most stalwart members, despite being the creation of the evil Ultron. Now, the Vision joins his teammates in the Marvel Select line, with an all-new 7-inch action figure! Featuring interchangeable parts and effects, this figure features approximately 16 points of articulation and comes packaged in the famous Select blister card packaging with side-panel artwork. Designed by Eamon O'Donoghue, sculpted by May Thamtarana! SRP: $29.99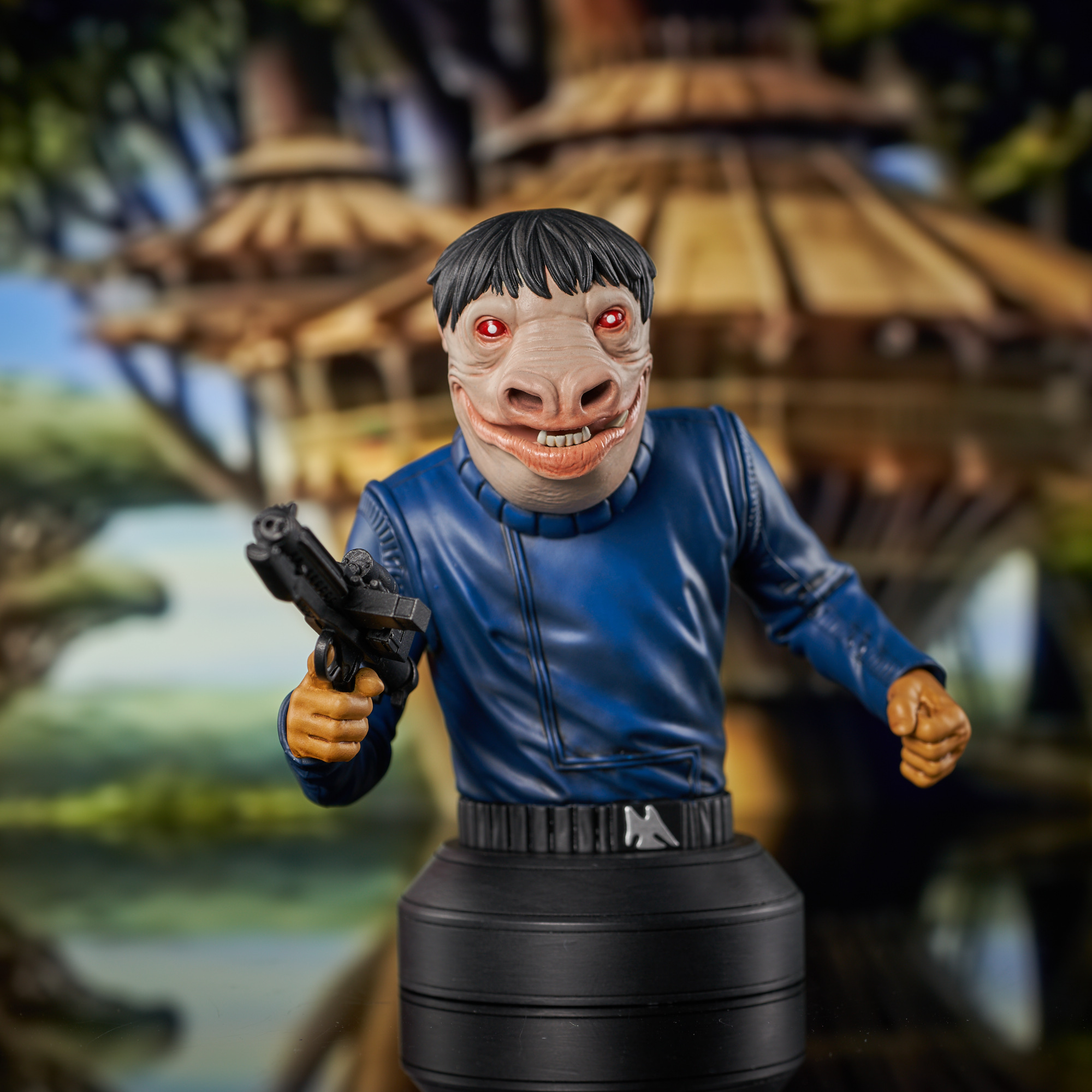 Star Wars A New Hope Blue Snaggletooth 1/6 Scale Mini-Bust
A Gentle Giant Ltd. release! Only available in the Sears Cantina Adventure Set, Blue Snaggletooth was somewhat of a rarity for vintage action figure collectors. Now, he's the newest 1/6 Scale Bust in the Star Wars line! His real name a mystery, this approximately 5-inch bust shows the Snivvian with his blaster drawn, and is limited to only 2000 pieces. It comes packaged in a full-color box with a numbered certificate of authenticity. Designed by Leo Silva, sculpted by our own in-house team of professional artists! SRP: $120.00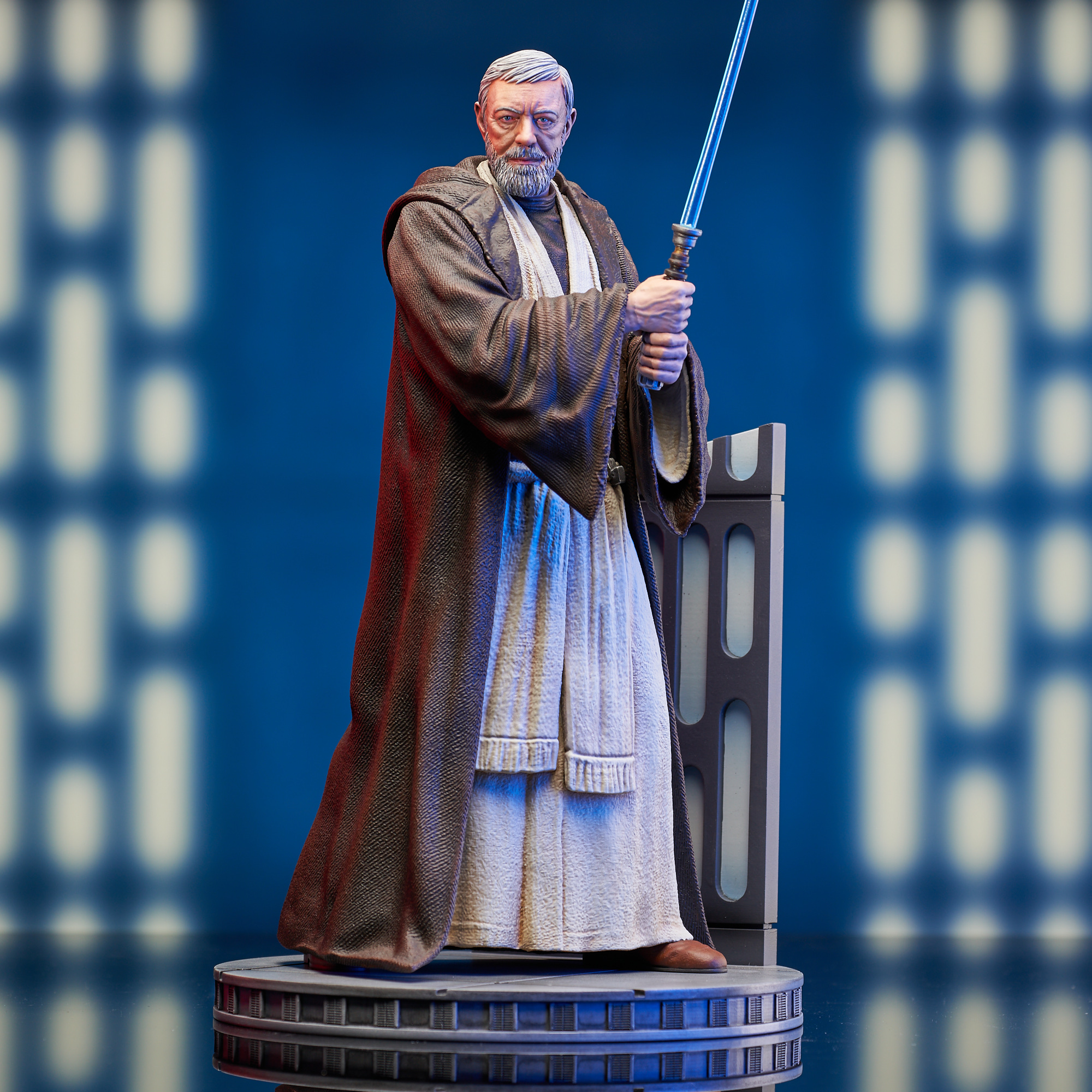 Star Wars A New Hope Obi-Wan Kenobi Milestones 1/6 Scale Statue
A Gentle Giant Ltd. release! Relive the magic of A New Hope with this all-new statue of Obi-Wan Kenobi in his Episode 4 look! Captured during his battle with Darth Vader aboard the Death Star, with his lightsaber energized, this approximately 12-inch statue features detailed sculpting and paint applications, and is limited to only 2000 pieces. It comes packaged in a full-color box with a numbered certificate of authenticity. Designed by Elliot Fernandez, sculpted by Gentle Giant Studios! SRP: $250.00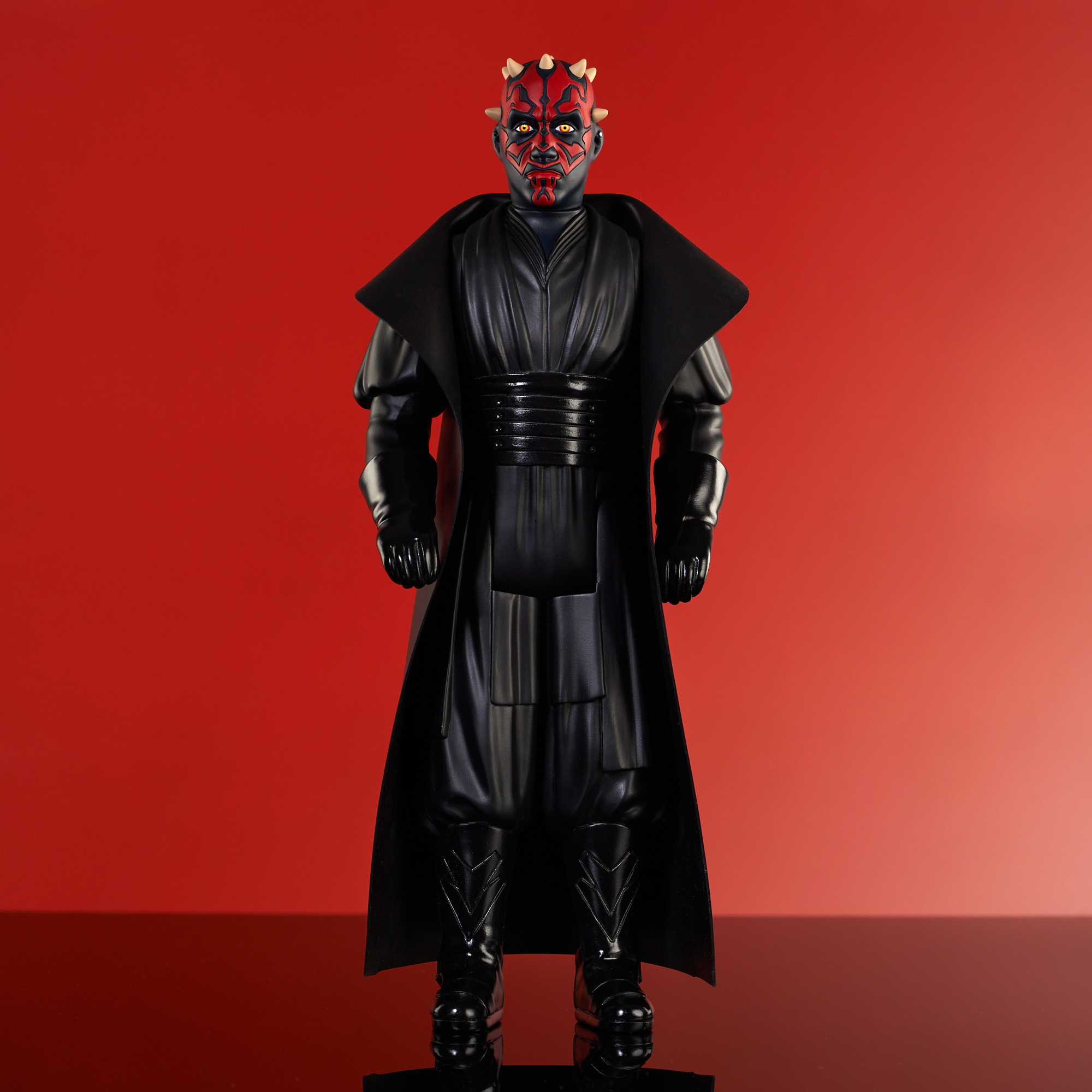 Star Wars The Phantom Menace Darth Maul Jumbo Figure
A Gentle Giant Ltd. release! At last, he will have his revenge! Evil Sith warrior Darth Maul returns, top and bottom, as the latest 12" Jumbo figure in the Star Wars line! Sculpted in a vintage style with five points of articulation, this 1/6 scale figure includes a double-bladed lightsaber and a removable cape, and comes packaged on a full-color blister card – resealable so you can play and then display! SRP: $80.00