​In Stores This Week: Phoenix, Lizard, Doom and Wanda!
Posted by DSTZach on Nov 9th 2021
It's a Marvel-ous week at comic shops, as four new Marvel Comics items ship to stores from Diamond Select Toys and Gentle Giant Ltd.! A Gallery Diorama of Dark Phoenix, a statue of the Lizard, a bust of Doctor Doom and an action figure of the Scarlet Witch are all available Wednesday, so read on for details, then reserve yours at your local comic shop! Find one at comicshoplocator.com or order on this site!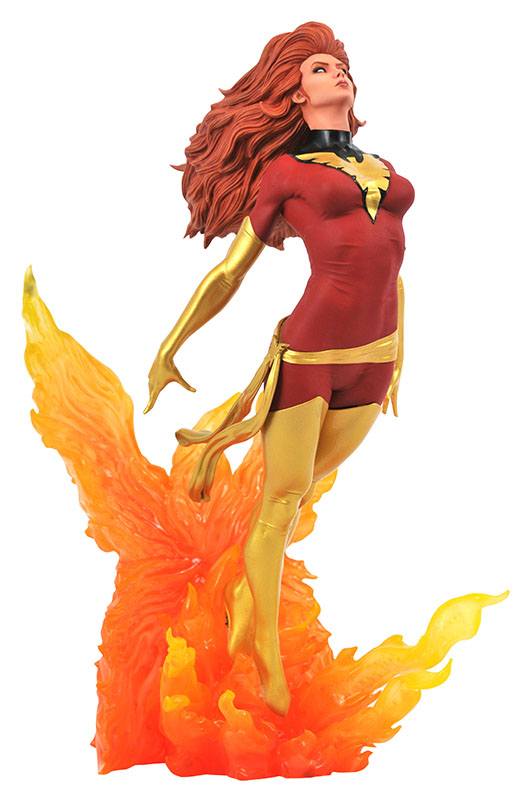 Marvel Comic Gallery Dark Phoenix PVC Diorama
A Diamond Select Toys release! The battleground series of Marvel Gallery Dioramas continues with one of the most powerful villains of all! Dark Phoenix emerges from a flaming phoenix symbol in her classic red costume, ready to take on any and all comers. This approximately 10-inch sculpture is made of high-quality PVC and features detailed sculpting and paint applications. It comes packaged in a full-color window box. Designed by Uriel Caton and sculpted by Victor Hugo Sousa! (Item #MAR212008, SRP: $49.99)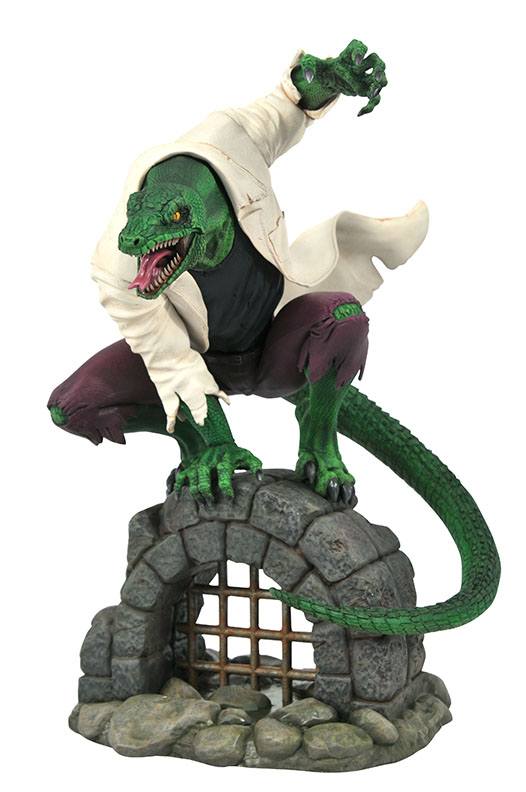 Marvel Comic Premier Collection Lizard Statue
A Diamond Select Toys release! Death to humankind! Spider-Man's cold-blooded foe The Lizard crouches on top of a sewer grate in this 1/7 scale, approximately 12-inch statue! Featuring detailed sculpting and paint applications, Dr. Curt Connors is limited to only 3,000 pieces and comes packaged in a full-color box with a certificate of authenticity. Designed by Caesar, sculpted by Alejandro Pereira! (Item #FEB211933, SRP: $200.00)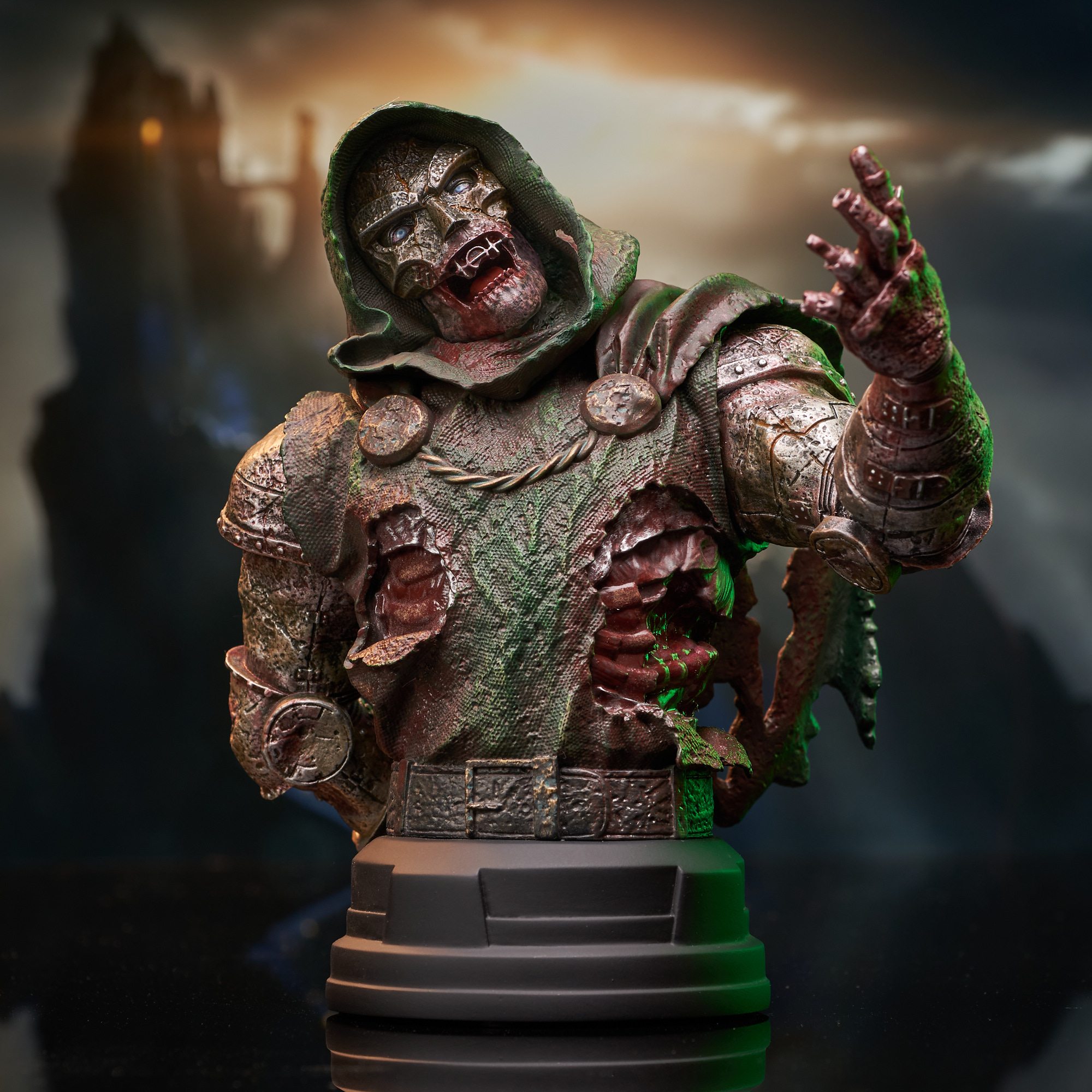 Marvel Doctor Doom 1/6 Scale Resin Mini-Bust
A Gentle Giant Ltd. Release! Doom hungers! We all know Doctor Doom hungers for power, but on Earth-2149, he hungers for human flesh! Transformed into a zombie along with the rest of the superheroes and villains, his shambling corpse continues to exist inside his once-impenetrable armor. Measuring approximately 7 inches tall, this highly detailed bust depicts the undead Doom pontificating, and is limited to only 750 pieces. It comes packaged in a full-color box with a numbered certificate of authenticity. (Item #FEB218600, SRP: $120.00)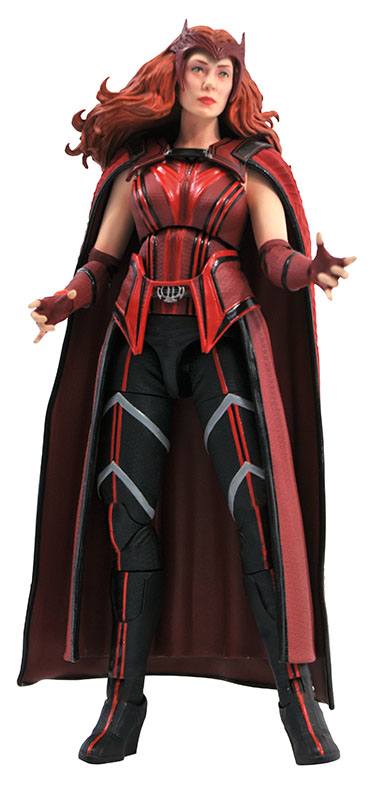 Marvel Select Scarlet Witch TV Action Figure
A Diamond Select Toys release! It's Wanda! The Scarlet Witch arrives in the Marvel Select action figure line with a figure based on her final look in the WandaVision Disney+ series! Measuring approximately 7 inches tall, Wanda wears her latest outfit, and comes packaged in the famous Select action figure packaging. It features 16 points of articulation, as well as detailed sculpting and paint applications and an interchangeable hooded head. Sculpted by Gentle Giant Studios! (Item #APR212357, SRP: $29.99)