It's the Clash of the Elite!
Posted by DSTJessie on Apr 7th 2023
An epic wrestling smackdown is coming - who will you send to the ring? DST is breaking out our own virtual mat for a "Clash of the Elite" Fan Tournament all throughout March and you're the ones driving the results! This two-part event will rely on the fans to ultimately name one AEW Wrestler DST's Elite Fan Favorite!
In addition, all participants will have a chance to win a grand prize pack of AEW Merch, thanks to our friends at All Elite Wrestling!
Part one of The Clash will start March 11th at 9:00 AM EST. You'll be able to submit your favorite tag team, trio, or male and female wrestlers into the pool for voting in Part two.
SUBMISSIONS ARE CLOSED. PART 2 is currently in session. Voting form below.
Part two will begin March 14th and follow the voting schedule below. You'll get 1 entry per round you participate in. Level up your chances to win the AEW Prize Pack by participating in each round!
Voting Schedule:
First Round (Men's Singles) - March 14th-15th

Second Round (Women's Singles) - March 16th-17th

Third Round (Tag Teams) - March 20th-23rd

Fourth Round (Trios) - March 24th-26th

Fifth Round (Men's and Women's Singles) - March 27th-30th

Semi Finals (All Groups )- March 31st-1st

Final Smackdown (All Groups)- April 2st-3rd
The Winner will be announced the second week of April via social media and all official channels.
DST Fan Favorite Wrestlers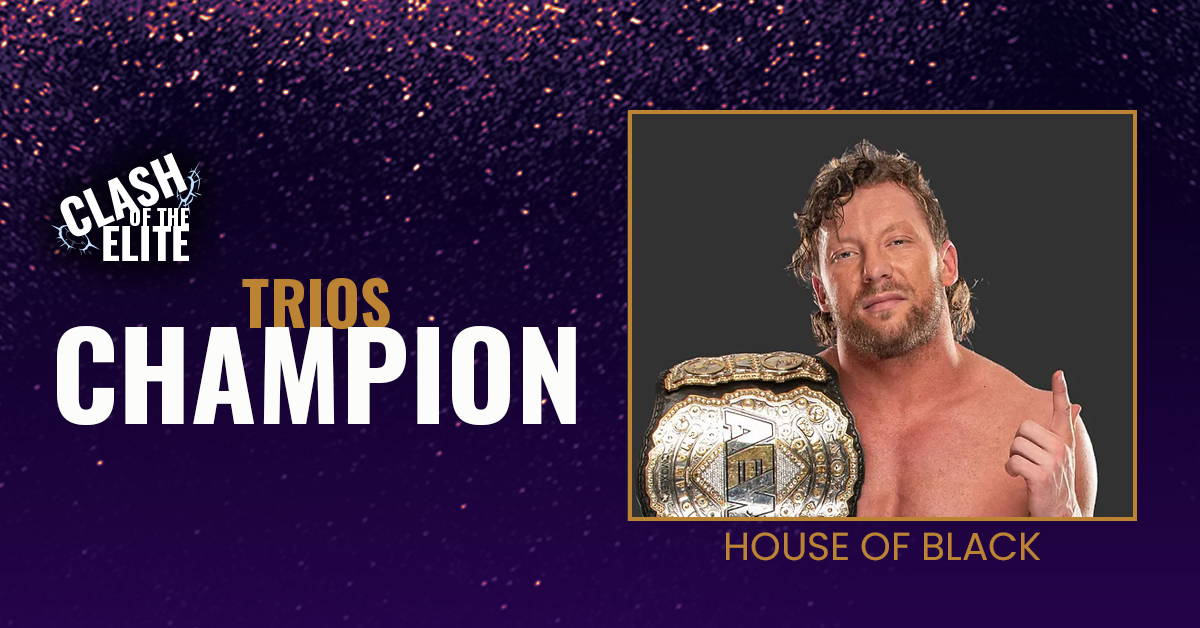 65% of votes for Kenny Omega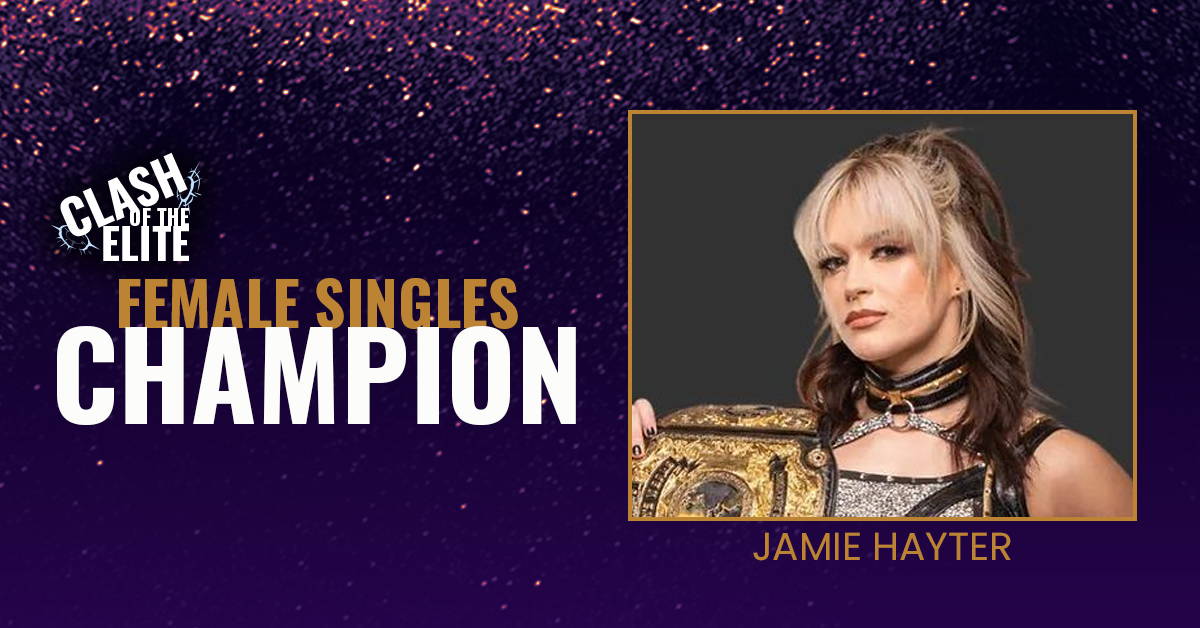 55% of votes for Jaime Hayter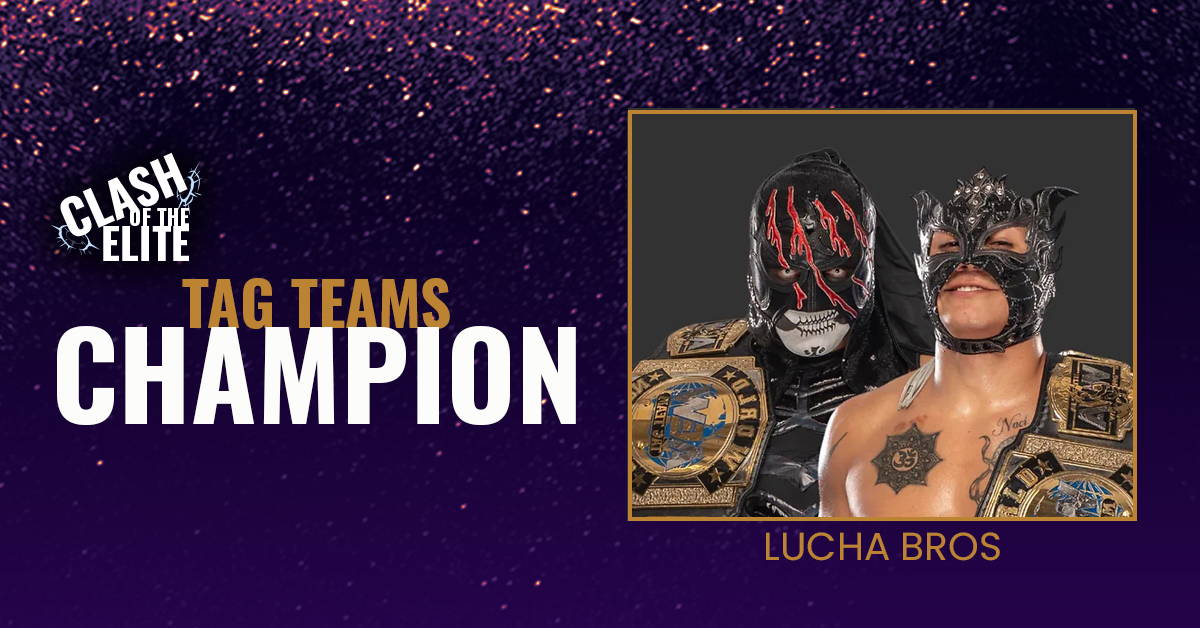 62% of votes for Lucha Bros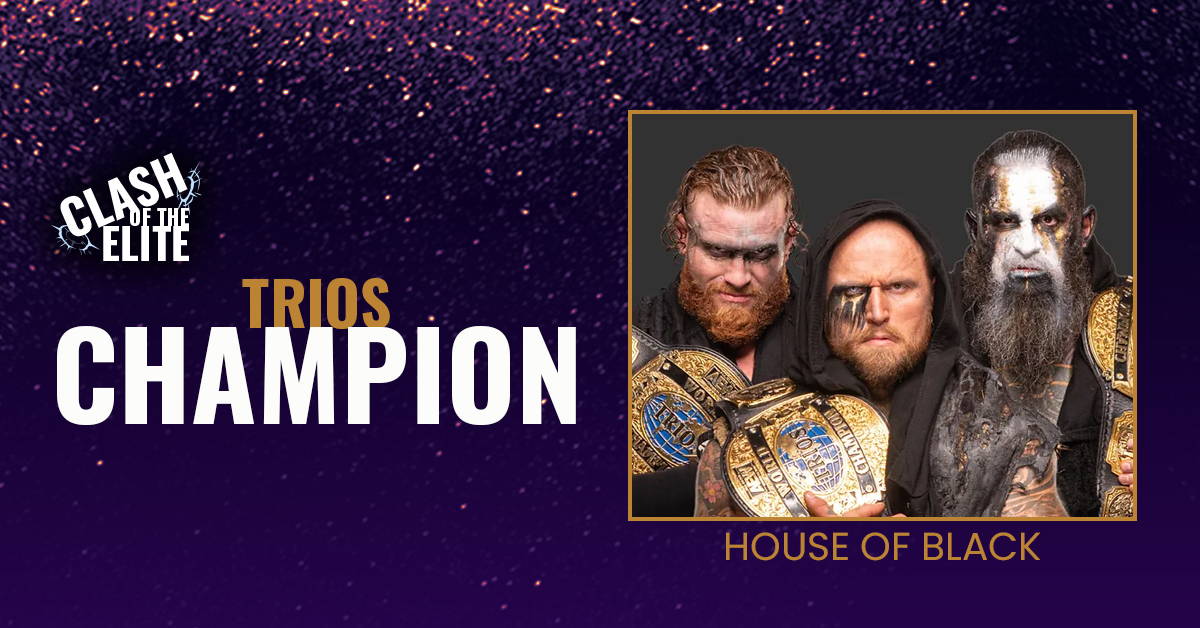 55% of votes for House of Black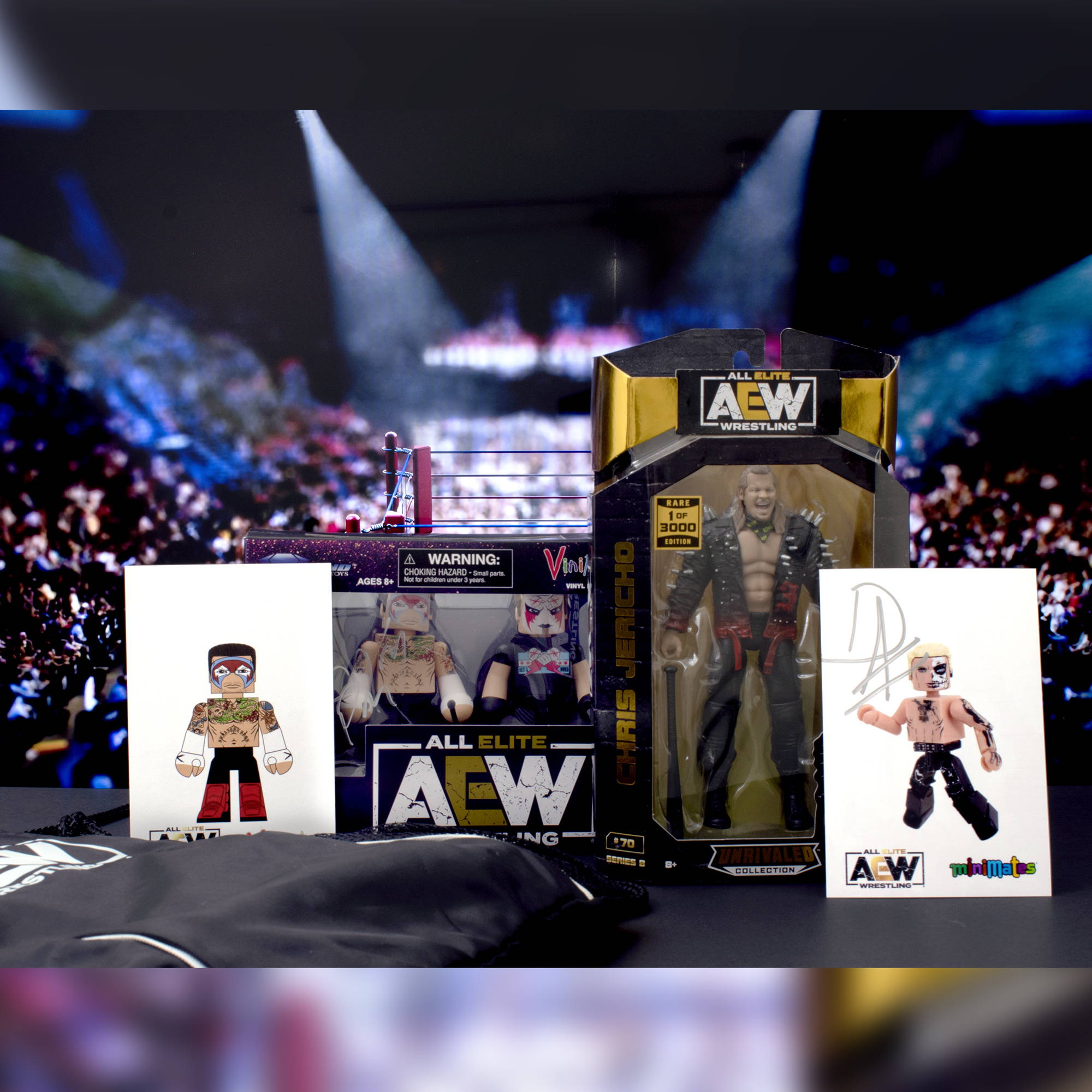 The Elite prize pack is as followed:
AEW Sting Vinimate (Packaged in a clear bag with header card)

Signed CM Punk/Sting (Holiday Bash 2021) Vinimates 2 Pack

Signed Darby Allin Minimates Photo

Choice of 1 of the following pre-orders

CM Punk Gallery Diorama

AEW (Series 1) Minimates

John Moxley Gallery Diorama

Young Bucks Minimates 2-Pack

Offical Merch from All Elite Wrestling!

AEW Logo Hat

AEW Logo Drawstring Bag

AEW Unrivaled Collection Chris Jericho Action Figure

Official Upper Deck AEW Card Pack
Main AEW Prize Pack : Kathy Mullins
Runner Up #1: Peter Giangrande
Runer Up #2: Matthew Tower