It's the Clash of the Elite!
Posted by DSTJessie on Mar 23rd 2023
An epic wrestling smackdown is coming - who will you send to the ring? DST is breaking out our own virtual mat for a "Clash of the Elite" Fan Tournament all throughout March and you're the ones driving the results! This two-part event will rely on the fans to ultimately name one AEW Wrestler DST's Elite Fan Favorite!
In addition, all participants will have a chance to win a grand prize pack of AEW Merch, thanks to our friends at All Elite Wrestling!
Part one of The Clash will start March 11th at 9:00 AM EST. You'll be able to submit your favorite tag team, trio, or male and female wrestlers into the pool for voting in Part two.
SUBMISSIONS ARE CLOSED. PART 2 is currently in session. Voting form below.
Part two will begin March 14th and follow the voting schedule below. You'll get 1 entry per round you participate in. Level up your chances to win the AEW Prize Pack by participating in each round!
Voting Schedule:
First Round (Men's Singles) - March 14th-15th

Second Round (Women's Singles) - March 16th-17th

Third Round (Tag Teams) - March 20th-22nd

Fourth Round (Trios) - March 23rd-24th

Elite 8 (Men's and Women's Singles) - March 25th-26th

Semi-Finals (Tag Teams and Trios) - April 1st -2nd

Final Smackdown - April 3rd
The Winner will be announced the second week of April via social media and all official channels.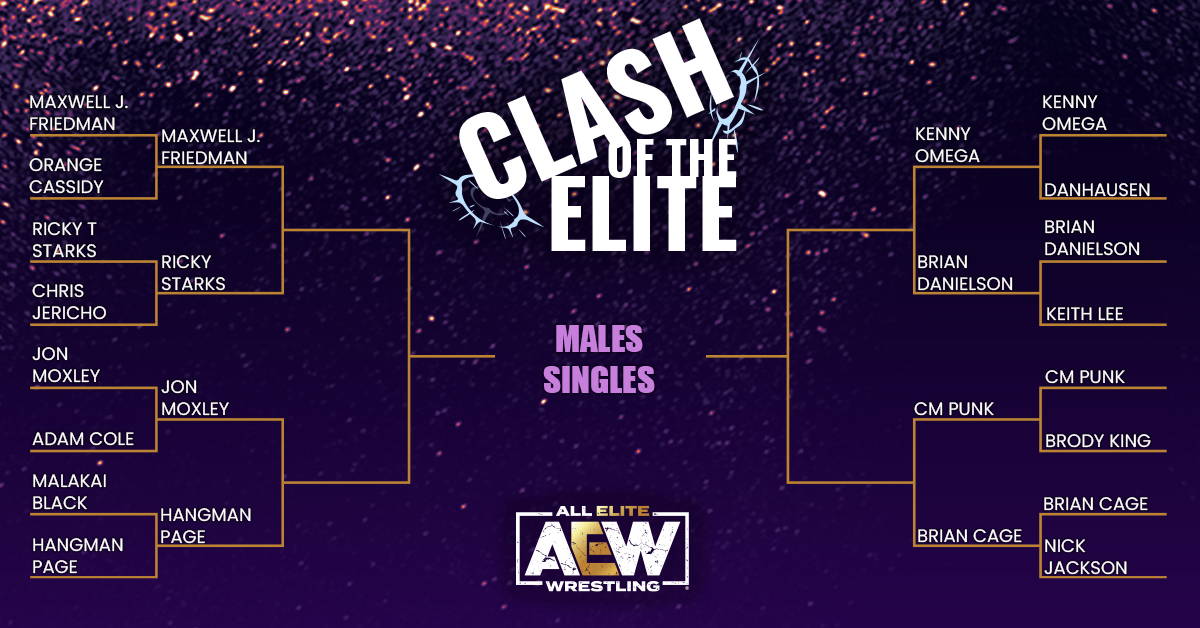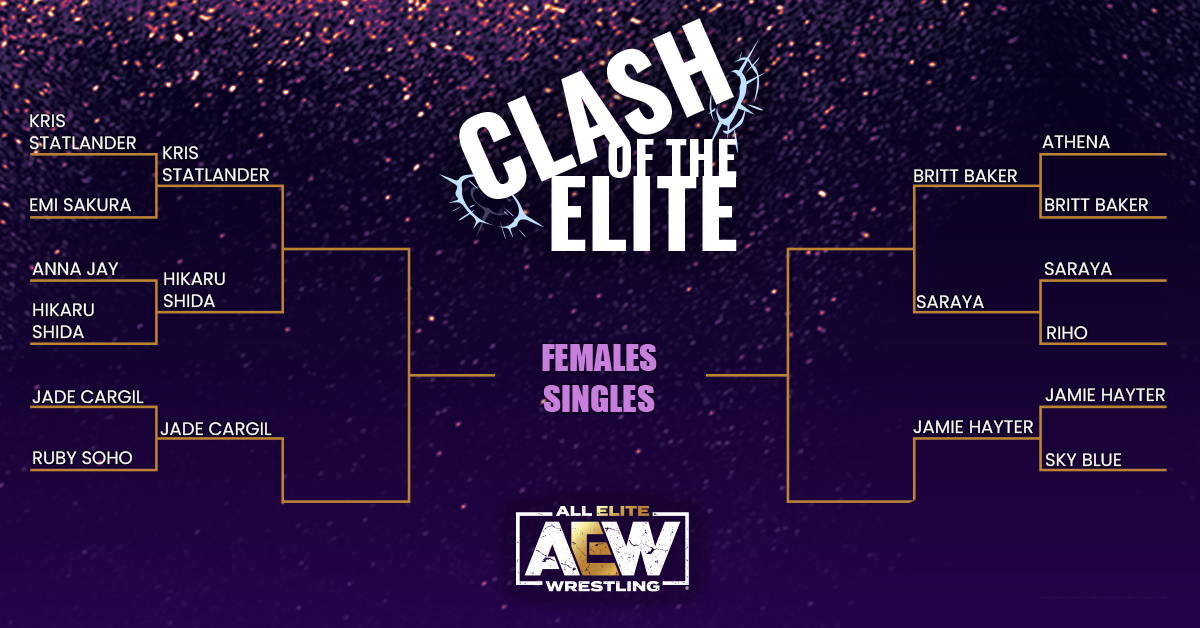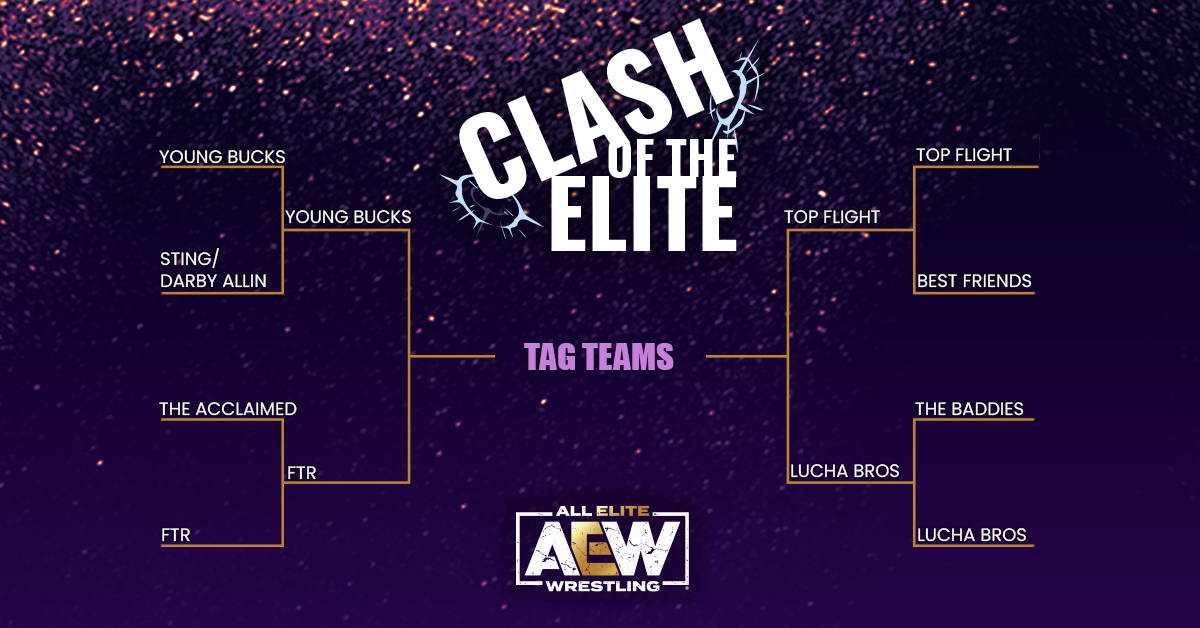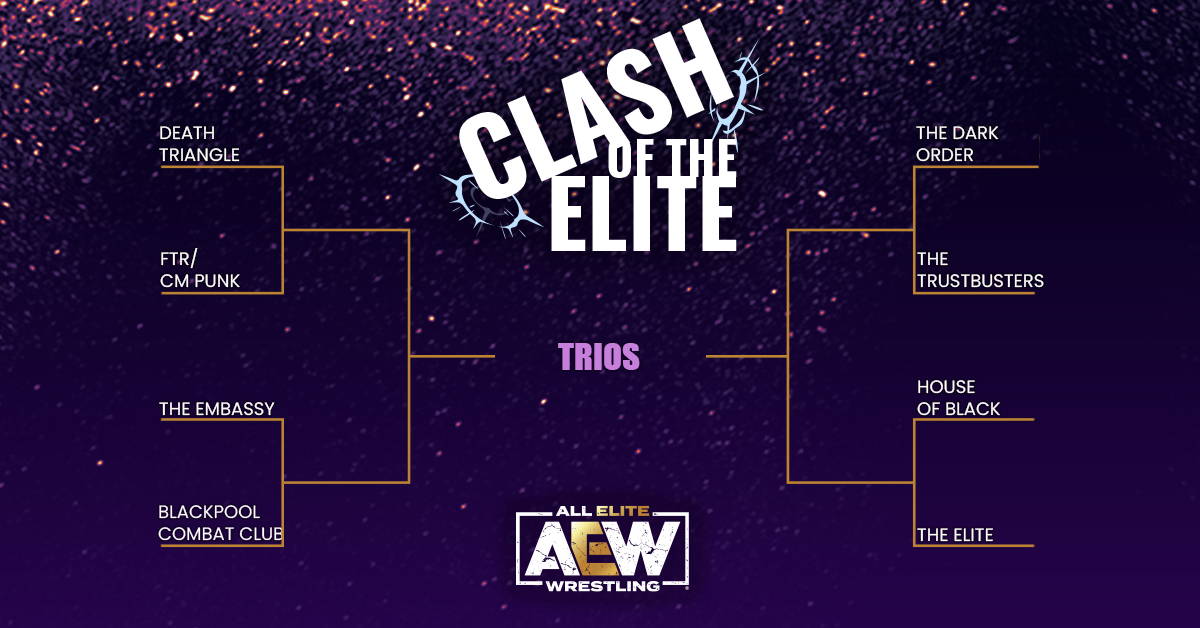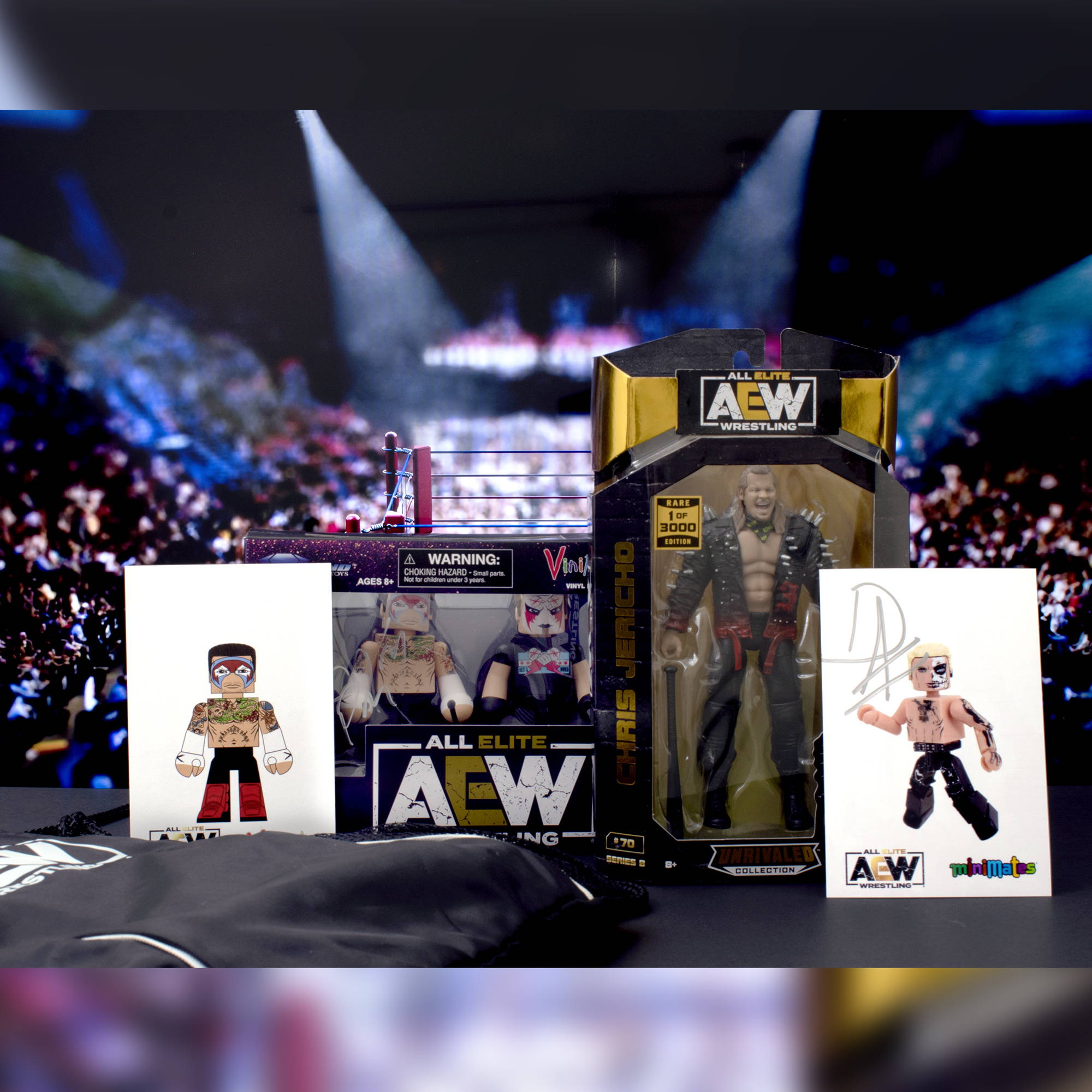 The Elite prize pack is as followed:
AEW Sting Vinimate (Packaged in a clear bag with header card)

Signed CM Punk/Sting (Holiday Bash 2021) Vinimates 2 Pack

Signed Darby Allin Minimates Photo

Choice of 1 of the following pre-orders

CM Punk Gallery Diorama

AEW (Series 1) Minimates

John Moxley Gallery Diorama

Young Bucks Minimates 2-Pack

Plus Offical Merch from All Elite Wrestling!

AEW Logo Hat

AEW Logo Drawstring Bag

AEW Unrivaled Collection Chris Jericho Action Figure

Official Upper Deck AEW Card Pack